Welcome to the Adaptation Clearinghouse
An online database and networking site that serves policymakers and others who are working to help communities adapt to climate change
Featured Resource
Resource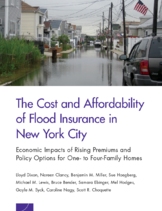 2017
RAND conducted this study to help the City of New York better understand flood insurance affordability in the context of potential policy changes on the horizon. Namely, the adoption of updated Flood Insurance Rate Maps (FIRMS) that will change the total number of structures that are deemed in high-risk areas, phasing out of pre-FIRM rates that permit older buildings to be exempt from flood insurance requirements, and changes that would no longer allow "grandfathering" that currently authorize certain homes to hold premiums based on old flood zones. Using flood vulnerable areas in New York City as the study area, this paper answers four questions: 1) To what extent is purchasing flood insurance burdensome for households living in one- to four-family homes? 2) How might flood insurance premiums change? 3) What effect will flood insurance premium increases have on households and communities? And 4) What are some promising options for a program that helps reduce the impact of higher flood insurance premiums in the study area and how much would they cost?
Related Organizations: RAND Corporation
Authors: Lloyd Dixon, Noreen Clancy, Benjamin Miller, Sue Hoegberg, Michael M. Lewis, Bruce Bender, Samara Ebinger, Mel Hodges, Gayle M. Syck, Caroline Nagy, Scott R. Choquette
Resource Category: Planning
Featured Organization
Organization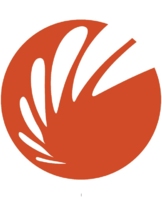 The Institute for Sustainable Communities (ISC) is an international nonprofit organization specializing in helping communities, government agencies, NGOs, and businesses accomplish their environmental, economic and social goals - with a particular focus on resource efficiency, governance, and climate mitigation and adaptation. ISC's programs facilitate peer learning and engagement among local leaders charged with the work of making their communities more sustainable. In the U.S., ISC's flagship program is the Sustainable Communities Leadership Academy (SCLA), which uses intensive peer-learning workshops to share best practices and accelerate learning on such topics as low-carbon transportation, food systems, adaptation and resilience, green/ local economy, and energy efficiency. ISC also provides implementation support to the Southeast Florida Regional Climate Change Compact - a regional collaborative of four counties and 108 municipalities that are working across jurisdictional lines to both reduce emissions and prepare for the impacts of climate change.
Recently Added Resources
Resource
July 20, 2017
Developed by the Rockefeller Foundation, 100 Resilient Cities (100RC) is a non-profit dedicated to helping cities around the world become more resilient to climate change and other compounding stressors. 100RC supports cities by providing resources for drafting a resilience strategy; assistance through funding for a Chief Resilience Officer in each member city to lead resilience efforts; and a network of 100RC cities that share best practices and adaptation strategies. This report describes seven projects that exemplify urban resilience strategies supported by 100RC, and highlights 33 additional projects across 25 more member cities worldwide which are working on similar resilience challenges.
Related Organizations: The Rockefeller Foundation
Resource Category: Solutions
See Resource Login to Add to My Resource List
Resource
July 12, 2017
According to the Union of Concerned Scientists (UCS), hundreds of coastal communities in the U.S. have, or can expect to have, chronic and disruptive flooding inundation from sea level rise in the next few decades. This study identifies all of these communities that will experience enough severe flooding to require either large investments to defend or accommodate sea level rise, or, have to retreat and relocate. The analysis also identifies the "response time" remaining before such flooding occurs, and therefore gives affected communities perspective on the time they have to prepare.       
Related Organizations: Union of Concerned Scientists (UCS)
Resource Category: Assessments
See Resource Login to Add to My Resource List
Resource
May 2017
Administered by the U.S. Fish and Wildlife Service, the Tribal Wildlife Grants program is a competitive grant program available to federally-recognized Indian tribes to conserve fish, wildlife, plants, and their habitats. More than $60 million has gone to Native American tribes through the Tribal Wildlife Grants program since 2003, providing support for 350 conservation projects administered by participating Federally-recognized tribes. This wildlife conservation funding includes that for the focal species of Native American cultural or traditional importance, and species that are not hunted or fished. A number of projects funded through the program have focused on climate change impacts on wildlife on tribal lands.
Related Organizations: U.S. Fish and Wildlife Service (USFWS)
Resource Category: Funding
See Resource Login to Add to My Resource List
Resource
June 30, 2017
This report summarizes the results of a study of governance for climate adaptation to sea-level rise and coastal flooding in the San Francisco Bay Area (SF Bay Area) of California. The study focused on the "governance gap" that exists between the problem of sea-level rise and the implementation of adaptation solutions that increase resilience. From the research, possible solutions to those problems were identified, and a set of recommendations were developed that are "likely to receive stakeholder support, be feasible to achieve and take forward steps on the path towards adaptive capacity." 
Related Organizations: University of California, Davis
Author: Mark Lubell
Resource Category: Planning
See Resource Login to Add to My Resource List
Resource
June 28, 2017
The STAR Communities online Climate Change Guide was developed to help communities address climate change within their sustainability planning process. The guide utilizes the STAR Community Rating System to offer user-friendly guidance to advance local government efforts toward climate change mitigation and adaptation. The STAR Community Rating System is a leading framework and certification program in the U.S. for evaluating local sustainability through economic, environmental, and social performance measures.
Related Organizations: STAR Communities
Resource Category: Data and tools
See Resource Login to Add to My Resource List
Resource
June 2017
This website provides two databases of climate change litigation, one for U.S. climate change litigation and one for non-U.S. cases.  The U.S. Climate Change Litigation database is a joint project of the Sabin Center for Climate Change Law at Columbia Law School and Arnold & Porter Kaye Scholer LLP. It tracks developments in litigation and administrative proceedings related to climate change. The U.S. database comprises more than judicial and quasi-judicial administrative actions and proceedings. Other types of "cases" contained in the chart include rule-making petitions, requests for reconsideration of regulations, notices of intent to sue (in situations where lawsuits were not subsequently filed), and subpoenas.
Related Organizations: Sabin Center for Climate Change Law, Columbia Law School
Resource Category: Adaptation Websites
See Resource Login to Add to My Resource List
Resource
April 28, 2017
On April 28 2017, the Minneapolis City Council approved a final Resolution establishing a Green Zones policy to facilitate community-led planning in socioeconomically vulnerable neighborhoods in Minneapolis, Minnesota with the goal of prioritizing city initiatives to combat a range of resiliency challenges. Within Green Zones pilot areas, city officials will work with the community to develop work plans, focused on specific neighborhoods, that will be designed to prioritize initiatives and link city policies on economic development, gentrification, racial equity, and climate resiliency, to achieve an equitable distribution of resources. 
Resource Category: Law and Governance
See Resource Login to Add to My Resource List
Resource
April 20, 2017
The Southeast Sustainable Communities Fund (SSCF) is a new funding opportunity for local communities in the southeastern United States to advance climate adaptation and socially equity in local government policy, plans or programs. Grants will be awarded to City or County governments and local partnerships to create socially equitable and sustainable energy and/or water initiatives. The 2017 RFP will result in five to seven two-year grants that range from $75,000 to $150,000 per year. Grant awards are to be announced on October 13, 2017.
Related Organizations: Southeast Sustainability Directors' Network
Resource Category: Funding
See Resource Login to Add to My Resource List
Resource
2017
The Wildlife Conservation Society (WCS) and the Doris Duke Charitable Foundation created the WCS Climate Adaptation Fund to "incentivize new and innovative efforts to help wildlife and ecosystems respond to climate change." As of 2016, the WCS Climate Adaptation Fund awarded more than $12 million to 66 adaptation projects across the United States. This report presents 14 climate change adaptation strategies or "solutions" for sustaining wildlife populations and ecosystems, with examples of projects supported by the Climate Adaptation Fund that exemplify each solution. 
Related Organizations: Wildlife Conservation Society (WCS)
Resource Category: Solutions
See Resource Login to Add to My Resource List
Resource
June 6, 2017
From the U.S. Water Alliance, An Equitable Water Future explores the implications of water supply stress and management on vulnerable or disadvantaged communities, and discusses the opportunities to build more equitable water systems. The report identifies the ways in which water issues like affordability and aging infrastructure disproportionately impact vulnerable communities, and highlights the potential to leverage water systems to build water equity. The Alliance determined that the focal elements to building water equity are to ensure that all people have access to safe, clean water; benefit from water infrastructure investments; and are climate resilient. There are over 100 examples and detailed case studies in the report that highlight the best practices occurring around the country which address these 3 "pillars of water equity."
Related Organizations: U.S. Water Alliance
Resource Category: Solutions
See Resource Login to Add to My Resource List