Welcome to the Adaptation Clearinghouse
An online database and networking site that serves policymakers and others who are working to help communities adapt to climate change
Featured Resource
Resource
March 2017
The Innovation Network for Communities' Essential Capacities for Urban Climate Adaptation report provides a review of the promising practices in urban adaptation, a summary of recent advances in the field, and a roadmap for communities to continue advancing adaptation practices.
Resource Category: Solutions
Featured Organization
Organization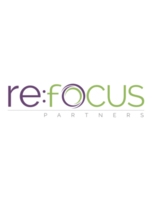 re:focus partners, LLC is a design firm that advances resilient infrastructure solutions. They work with a range of public and private sector clients to craft policy recommendations, identify financing strategies, and envision conceptual designs that promote on-the-ground implementation. re:focus is dedicated to creating innovative partnerships to solve problems such as the need to reinvest in infrastructure and mobilize new resources to protect communities. They are also committed to increasing the resilience of frontline communities by finding solutions that provide the greatest public value. 
Recently Added Resources
Resource
June 6, 2017
From the U.S. Water Alliance, An Equitable Water Future explores the implications of water supply stress and management on vulnerable or disadvantaged communities, and discusses the opportunities to build more equitable water systems. The report identifies the ways in which water issues like affordability and aging infrastructure disproportionately impact vulnerable communities, and highlights the potential to leverage water systems to build water equity. The Alliance determined that the focal elements to building water equity are to ensure that all people have access to safe, clean water; benefit from water infrastructure investments; and are climate resilient. There are over 100 examples and detailed case studies in the report that highlight the best practices occurring around the country which address these 3 "pillars of water equity."
Related Organizations: U.S. Water Alliance
Resource Category: Solutions
See Resource Login to Add to My Resource List
Resource
2017
The California Coastal Conservancy's Climate Ready program focuses on reducing greenhouse gas emissions, protecting coastal resources, and preparing communities along the coast and within the San Francisco Bay for the current and future impacts of climate change. The 4th round of grants are offered in the form of Technical Assistance to help vulnerable communities develop Climate Ready Projects. The purpose of this grant program is to increase the resilience of communities along the coast of California or in the San Francisco Bay Area that lack capacity due to systemic inequities. Current applications for Conservancy support are due June 30, 2017.  
Related Organizations: California State Coastal Conservancy
Resource Category: Funding
See Resource Login to Add to My Resource List
Resource
June 2, 2017
In June 2017, the Louisiana State Legislature unanimously approved the state's 2017 Coastal Master Plan, which updates the state's 2012 plan.  The Coastal Master Plan provides a 50-year blueprint for directing Louisiana's investments, regulations, and programs in coastal restoration, resilience, and protection. The plan recommends 124 projects to restore coastal ecosystems, build flood control structures, and enhance land-use policies to reduce flood risks in coastal Louisiana communities and to enhance coastal economies and ecosystems.
Related Organizations: Louisiana Coastal Protection and Restoration Authority
Resource Category: Planning
See Resource Login to Add to My Resource List
Resource
June 1, 2017
The Hawaii Climate Change Mitigation and Adaptation Commission will lead the state's efforts to reduce greenhouse gas emissions and improve resiliency in line with goals set out in the Paris Agreement. (Notably the bill states: "Regardless of federal action, the legislature supports the goals of the Paris Agreement to combat climate change and its effects on environments, economies, and communities around the world.") The Commission will assess vulnerability to sea level rise as well as other climate impacts on sectors across the state, and assess the ability for Hawaii to meet their adaptation goals.
Related Organizations: State of Hawaii
Resource Category: Law and Governance
See Resource Login to Add to My Resource List
Resource
November 3, 2016
The U.S. Fish and Wildlife Service has announced funding to provide direct technical assistance and financial assistance to coastal communities and landowners to restore and protect fish and wildlife habitat on public and private lands, with a priority on climate adaptation and mitigation. FWS will favor conservation activities and projects that incorporate ecosystem adaptation. Total funding for this program is $14,000,000 with an award ceiling of $500,000. Applications due September 30, 2017.
Related Organizations: U.S. Fish and Wildlife Service (USFWS)
Resource Category: Funding
See Resource Login to Add to My Resource List
Resource
May 2017
This paper provides an overview of challenges faced by New York City based on existing stormwater management infrastructure and regulation. It also summarizes the City's green infrastructure goals and the benefits and costs expected from meeting these goals. The report then delves into the issue of using private property to house green infrastructure, including the difficulty of scaling up these installations and using public money to increase the volume of green infrastructure on private property.
Related Organizations: Sabin Center for Climate Change Law, Columbia Law School
Author: Justin Gundlach
Resource Category: Solutions
See Resource Login to Add to My Resource List
Resource
May 2017
In May 2017, the US Environmental Protection Agency released a guide on how stormwater management agencies could work with parks departments to integrate green infrastructure solutions into park lands. The guide walks municipalities through the steps of developing a green infrastructure program including: (1) identifying and engaging partners, (2) building relationships, (3) leveraging funding, (4) identifying opportunities for green infrastructure, (5) planning maintenance, and (6) undertaking pilot projects.  The guide discusses how green infrastructure investments could be leveraged to provide job opportunities for residents and provides examples of cities that have developed workforce development components of their green infrastructure programs.  The guide also includes a checklist that city officials can use to identify opportunities to integrate green infrastructure into city parks. Although the guide does not explicitly address how green infrastructure can be used as strategy for adapting to climate change, some of the benefits of green infrastructure highlighted in the report include managing rainfall from changing precipitation patterns, reducing urban heat islands, and sequestering carbon pollution.
Related Organizations: U.S. Environmental Protection Agency (EPA)
Resource Category: Solutions
See Resource Login to Add to My Resource List
Resource
May 29, 2017
This report provides a quantitative assessment of the economic costs of the joint impacts of local and global climate change for all main cities around the world. The study was conducted by an international team of economists looking at the combined impact of global and local climate change on urban economies, with a focus on urban heat. Published in the journal Nature Climate Change, the analysis of 1,692 cities shows that the total economic costs of climate change for cities this century could be 2.6 times higher when heat island effects are taken into account than when they are not.
Authors: Francisco Estrada, W. J. Wouter Botzen, Richard S. J. Tol
Resource Category: Assessments
See Resource Login to Add to My Resource List
Resource
May 2017
This paper assesses the diversity of staff and boards of directors among large non-profit organizations and foundations working in the environmental sector. The paper argues that diversity is increasingly important within this sector to broaden the base of constituents, increase focus on environmental justice, and bring in a wider range of perspective to successfully identify solutions to environmental challenges. While this paper is not specifically focused on adaptation, it does discuss findings about diversity within organizations that are working in the adaptation space. It also provides best practices strategies to improve diversity that are widely applicable.
Author: Maya A. Beasley
Resource Category: Solutions
See Resource Login to Add to My Resource List
Resource
2017
The USDA Northeast Climate Hub created a virtual tour of climate adaptation and mitigation practices on farm and forest lands across the northeast region of the U.S. This virtual demonstration project features interactive 360o photography and videos, allowing users to "embark on virtual field tours to visit and consider the experiences of others who are adapting to a changing climate - all from their own computer or mobile devices." The purpose is to combine technology with educational storytelling to engage more people in decision-making on adaptation. Visitors can see how others are currently managing increased rainfall intensity, extended growing seasons, invasive pests and other weather and climate related risks in the region.
Related Organizations: USDA Northeast Climate Hub
Resource Category: Solutions
See Resource Login to Add to My Resource List