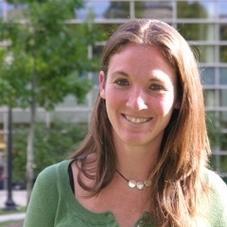 Highly Rated Resources
Jessica Grannis rated the following resources with four or five stars.
Resource
August 2012
This tool kit is designed to help local governments reduce the effects of increased heat on their communities and citizens. It provides an analytic tool for policy makers to consider a combination of four built-environment changes (cool roofs, green roofs, cool pavements, and urban forestry), providing clear criteria for selecting among these approaches. 
Related Organizations: Harrison Institute, Georgetown Climate Center
Author: Sara Hoverter
Resource Category: Law and Governance
Resource
January 2012
EPA prepared this Guide as part of its Climate Ready Water Utilities Initiative. The Guide presents the projected climate change impacts and adaptation options for drinking water, wastewater, and stormwater utility, for nine regions across the U.S. Detailed examples of adaptation strategies are provided, including those from utilities which have successfully implemented adaptation strategies.
Related Organizations: U.S. Environmental Protection Agency (EPA)
Resource Category: Planning
Resource
November 2011
Developed cooperatively by the California Department of Water Resources (DWR), The U.S. Environmental Protection Agency, Resources Legacy Fund, and The U.S. Army Corps of Engineers, the "Climate Change Handbook for Regional Water Planning" provides a framework for considering climate change in water management planning. Key decision considerations, resources, tools, and planning options are presented to guide resource managers and planners as they develop means of adapting their programs to a changing climate.
Related Organizations: Resources Legacy Fund, U.S. Army Corps of Engineers (USACE), California Department of Water Resources, U.S. Environmental Protection Agency (EPA)
Resource Category: Planning
Resource
December 2015
After Hurricane Sandy washed out a segment of the state highway, the Florida Department of Transportation ("FDOT") and the City of Fort Lauderdale rebuilt a portion of the A1A highway ("A1A") to be more resilient to future impacts. The redesigned highway segment includes several different features that will increase the highway's resilience to future flooding and erosion and will also make the city more walkable and bikeable:
Related Organizations: Florida Department of Transportation, City of Fort Lauderdale, Florida
Resource Category: Solutions
Resource
January 22, 2015
The Engineering Department of the Port Authority of New York and New Jersey (PANYNJ) produced the Climate Resilience Design Guidelines (guidelines) to ensure that new agency infrastructure and buildings are designed to account for projected changes in temperature, precipitation, and sea level.  PANYNJ project architects and engineers are to use the guidelines to assess the vulnerability of projects to future impacts and to address those impacts when designing port authority infrastructure and buildings. These guidelines were updated following Hurricane Sandy to improve infrastructure resilience to climate conditions and severe storms.
Related Organizations: The Port Authority of New York and New Jersey
Resource Category: Law and Governance
Resource
February 2013
This guide is intended to be a resource to support metropolitan planning organizations (MPOs) and regional transportation planning agencies (RTPAs) in incorporating climate change impacts into their decision-making and planning processes. The guide helps MPOs and RTPAs with assessing risks to transportation assets from different climate stressors, inventorying assets, assessing the vulnerability of assets, and incorporating climate change into long-range planning and investment decisions. To facilitate these processes, the guide includes: background information on climate adaptation, recommended data and information to assist in incorporating climate considerations into regional planning, and a step-by-step process for integrating climate risks into plans.
Related Organizations: California Department of Transportation (Caltrans)
Resource Category: Planning
Resource
October 2012
The Federal Highway Administration's INVEST Tool (Tool) provides a collection of voluntary best practices ("criteria") and associated point values to help transportation agencies and practitioners evaluate and improve the sustainability and climate resilience of their projects and programs. The Tool allows transportation agencies to evaluate the sustainability of their agency practices and projects across the entire transportation lifecycle, by self-assigning points based on how well they have met requirements set out for each particular criterion. Criteria specific for infrastructure resiliency are incorporated into the Tool's categories (called "modules") for planning at the state and regional level, and for project development. These resiliency criteria help agencies plan and design for current and future hazards, including climate change. The Tool notes that planning and designing for infrastructure resiliency supports all of the triple bottom line principles of sustainability (environmental, social, and economic) as it provides energy savings, improves safety and security of the transportation system and users, and reduces future spending on infrastructure replacement.
Related Organizations: Federal Highway Administration (FHWA)
Resource Category: Planning
Resource
January 2015
"The Innovative DOT: A Handbook of Policy and Practice," developed by the State Smart Transportation Initiative and Smart Growth America, contains a resiliency section that provides guidance for state departments of transportation (DOTs) on how to incorporate climate change adaptation into long-range transportation planning. It provides state DOTs with a comprehensive list of reforms that will address potential climate-related vulnerabilities and reduce the likelihood, magnitude, duration and cost of disruption associated with extreme weather. The resiliency section, entitled "Incorporate Climate Change Resilience into Long-Range Planning," is included into the larger handbook, which provides general guidance to state DOTs on ways to improve their transportation systems.
Related Organizations: Federal Highway Administration (FHWA)
Resource Category: Planning
Resource
June 2009
This report is one of seven sector-specific chapters from the United States Global Change Research Program's 2009 National Climate Assessment, "Global Climate Change Impacts in the U.S."  The 'Transportation' chapter presents current and projected impacts to the U.S. transportation system from climate change. Primarily the effects of climate change on infrastructure, such as highways, air strips, and port facilities, are described in detail. Regional case studies demonstrating these types of impacts from extreme weather events in the recent past are included.
Related Organizations: U.S. Global Change Research Program (USGCRP)
Resource Category: Assessments
Resource
September 25, 2012
The report was developed by Columbus Water Works, under an assistance agreement awarded by the U.S. Environmental Protection Agency (EPA) in support of their Columbus Biosolids Flow-Through Thermophilic Treatment National Demonstration Project. The report examines common combined heat and power (CHP) technologies for converting anaerobic digester gas to electrical power and produce heat. The document includes technical and cost information to assist users in considering using more efficient, sustainable, and cost-effective wastewater treatment and in-plant wet weather management technologies.
Related Organizations: Water Environment Research Foundation, U.S. Environmental Protection Agency (EPA)
Authors: Jason R. Wiser, James W. Schettler, John L. Willis
Resource Category: Solutions