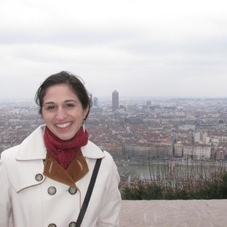 Highly Rated Resources
Melissa Deas rated the following resources with four or five stars.
Resource
October 2013
The City of Hoboken, New Jersey published its Green Infrastructure Strategic Plan in October 2013 to create a framework for city-wide green infrastructure investments as a mechanism for improving storm water management, controlling flooding, and preparing for future climate change. It also encourages policy changes, such as zoning requirements and incentives, pilot projects, and plans for public lands and rights-of-way.
Related Organizations: Together North Jersey - North Jersey Sustainable Communities Consortium
Resource Category: Planning
Resource
2014
Cal-Adapt offers web-based climate adaptation visualization planning tools designed to translate climate data into a usable format - to aid local and regional planners in climate change adaptation planning. One of the key recommendations of the 2009 California Climate Adaptation Strategy, the development of Cal-Adapt is a collaboration of the California Energy Commission, the CA Natural Resources Agency, and the California Energy Commission's Public Interest Energy Research Program (PIER).
Related Organizations: Google.org, University of California, Berkeley, Scripps Institution of Oceanography , Pacific Institute, California Energy Commission, U.S. Geological Survey (USGS)
Author: Michael McCormick
Resource Category: Planning
Resource
The National Equity Atlas, created by PolicyLink and the Program for Environmental and Regional Equity, is an online tool that allows users to find information on demographic changes, racial and economic inclusion, and potential economic gains from racial equity. Data is available for the largest 100 cities, 150 metropolitan regions, and all 50 states in the United States. While this resource does not address climate change, it can provide useful information to frame environmental justice and equity challenges that may be exacerbated by climate change.
Related Organizations: Policylink, University of Southern California Program for Environmental and Regional Equity
Resource Category: Data and tools
Resource
July 2016
In the wake of Hurricane Sandy, New York City (NYC) was left with significant damage to its urban retail corridors. In response, the NYC Department of City Planning launched the Resilient Retail study to address commercial-infrastructure flood resiliency, particularly in retail corridors located within the city's floodplains. This report offers detailed case studies of affected areas, documents the challenges of increasing flood resiliency within retail corridors, and suggests potential solutions. The report aims to highlight the current options available to businesses and property owners to mitigate flood risk. It also identifies the federal and local regulatory hurdles that business owners face.
Related Organizations: New York City Department of City Planning, City of New York, New York
Resource Category: Solutions
Resource
September 14, 2016
From the Georgetown Climate Center, the new Green Infrastructure Toolkit is a comprehensive guide presenting a wide array of best green infrastructure practices from cities across the country. The tool is integrated with this Adaptation Clearinghouse to showcase some of the best examples available, whether you are just getting started, scaling up, determining how to pay for green infrastructure, or working to ensure that local policies are integrated with climate equity and environmental justice efforts in the community. The toolkit is intended to aid local governments nationwide in comparing best practices across cities, drawing lessons from different approaches, and crafting similar policies for their own jurisdictions.
Related Organizations: Georgetown Climate Center
Author: Sara Hoverter
Resource Category: Solutions
Resource
2016
In September 2015, the Urban Sustainability Directors Network (USDN), in partnership with the Government Alliance on Race and Equity and the Center for Social Inclusion, launched a professional development program for sustainability directors and their staff for advancing racial equity into sustainability planning and development. The program became available online and includes a holistic curriculum of five webinars, videos and worksheets to support local government staff in applying an equity lens to sustainability projects. A facilitator's guide is designed for equity advocates to lead workshops using the related videos and worksheets.
Related Organizations: Urban Sustainability Directors Network (USDN)
Resource Category: Education and Outreach
Resource
December 2009
Everybody's Movement: Environmental Justice and Climate Change describes how mitigating and adapting to climate change must be everybody's movement, in order to be successful. This report aims to provide answers to the question: "What will it take to create a climate change movement that engages everyone?" In doing so, the Environmental Support Center intends to contribute to creating a more participatory, inclusive climate change movement in the U.S. with the full engagement of poor communities and communities of color. 
Related Organizations: Environmental Support Center
Author: Angela Park
Resource Category: Solutions
Resource
2015
Seattle City Light is the city of Seattle's publicly owned electric power utility. The Seattle City Light Climate Change Vulnerability Assessment and Adaptation Plan researches and evaluates the impacts of climate change on the utility and develops strategic actions to maintain reliable, safe, low-cost, and environmental sustainable power to the Seattle region despite changing climate conditions.
Related Organizations: Seattle City Light, City of Seattle, Washington
Resource Category: Planning
Resource
August 26, 2013
The New Jersey Governor's Office of Recovery and Rebuilding, New Jersey Transit (NJ Transit), and the U.S. Department of Energy (DOE) partnered to lead the design of NJ TransitGrid, an advanced electrical microgrid for the NJ Transit system in order to make the state's transit infrastructure more resilient in the face of future extreme weather events and other disasters. NJ TransitGrid, which is being implemented also in partnership with the Federal Transit Administration (FTA), will incorporate a natural gas-fired electric power generating plant as well as renewable energy and distributed generation. During emergencies and recovery periods, NJ TransitGrid will provide reliable power for the core portion of NJ Transit's commuter system, as well as powering other functions like signals and electrical loads at certain stations.
Related Organizations: New Jersey (NJ) Transit, Department of Energy, U.S. Department of Energy (DOE)
Resource Category: Solutions
Resource
June 24, 2014
'Risky Business' estimates the impact of projected changes in temperature, precipitation, sea levels, and storm activity on the U.S. economy. The report presents a new approach to understanding climate risks for key U.S. business sectors, and provides business leaders with a framework for measuring and mitigating their own exposure to climate risk. The Risky Business research focused on damage to coastal property and infrastructure from rising sea levels and increased storm surge, climate-driven changes in agricultural production and energy demand, and the impact of higher temperatures on labor productivity and public health.
Resource Category: Assessments