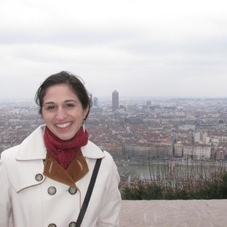 Highly Rated Resources
Melissa Deas rated the following resources with four or five stars.
Resource
October 2013
The City of Hoboken, New Jersey published its Green Infrastructure Strategic Plan in October 2013 to create a framework for city-wide green infrastructure investments as a mechanism for improving storm water management, controlling flooding, and preparing for future climate change. It also encourages policy changes, such as zoning requirements and incentives, pilot projects, and plans for public lands and rights-of-way.
Related Organizations: Together North Jersey - North Jersey Sustainable Communities Consortium
Resource Category: Planning
Resource
July 19, 2013
The 2013 Linn County Comprehensive Plan, effective July 19, 2013, broadens the scope of previous comprehensive plans beyond land use planning to include a broad range of goals such as economic development, sustainability, hazard planning, and renewable energy. While climate adaptation is only briefly mentioned, the plan does describe the expected risk from climate change to the county (including increased floods, heat waves, and other severe weather events).  Additionally, the plan encourages the use of green infrastructure to achieve sustainability and hazard mitigation goals.
Related Organizations: Linn County, Iowa
Resource Category: Planning
Resource
2016
In the summer of 2016, the City of Austin, MN surveyed minority, immigrant and refugee people to determine their knowledge of climate change and how it impacted them personally. Surveys were completed over a two-week period at a local non-profit called the Welcome Center, which helps new residents and immigrants transition into the city, find economic opportunities, and become part of Austin's multicultural community. Following the survey, the City compiled the results and convened a focus group with Karen women, primarily from southern and southeastern Myanmar. This focus group discussed climate issues, language barriers, and the experiences they faced living in Austin. Along with the survey data, this research was compiled and incorporated into the Austin's Comprehensive Land Use Plan. 
Related Organizations: City of Austin, Minnesota, Great Plains Institute, The Welcome Center
Resource Category: Education and Outreach
Resource
January 18, 2017
This Georgetown Climate Center (GCC) case study on the Sierra Nevada Climate Adaptation and Mitigation Partnership (Sierra CAMP) explores how local governments in the 22-county rural Sierra-Nevada region of California are coordinating across jurisdictional boundaries to prepare for climate change.  This case study describes how Sierra CAMP was formed and has organized its decision-making, what local governments and other stakeholders are involved in the collaborative, what roles it is playing to support climate action in the Sierra-Nevada region, how the collaborative is influencing state decisionmaking and broadening connections between rural and urban adaptation efforts, and how the collaborative is funding its activities. This case study can be used by local and regional governments, particularly rural regions, to help them develop strategies for coordinating across jurisdictional lines to support climate action in their communities.
Related Organizations: Georgetown Climate Center
Authors: Annie Bennett, Hillary Neger
Resource Category: Law and Governance
Resource
May 2017
From the Urban Sustainability Directors Network (USDN), this guide is aimed at local government and outlines a framework for designing and implementing a community-driven, equitable climate preparedness planning process. Community-driven planning empowers those experiencing the greatest climate risks to co-define the solutions. Rather than treating equity as a component of climate preparedness planning, this guide suggests that equity should be at the center of any adaptation approach. It outlines why traditional planning falls short of supporting equity, describes why climate change vulnerability is not evenly spread, and identifies how typical adaptation strategies can be reframed to focus on equity. Throughout the document, examples from cities are presented to showcase real-world applications.
Explore more resources like this by joining our Adaptation Equity Portal
Related Organizations: Urban Sustainability Directors Network (USDN)
Authors: Tina Yuen, Eric Yurkovich, Beth Altshuler, Lauren Grabowski
Resource Category: Planning
Resource
April 21, 2015
The 2015 plan for New York City, One New York: The Plan for a Strong and Just City (OneNYC) was originally released in 2007, and again in 2011 under the name "PlaNYC."  As in past iterations of this report, OneNYC addresses New York City's economic growth, sustainability, and resiliency - but also seeks to address issues of equity, and provides a strategic plan for collectively achieving this goal. OneNYC lays out strategies for dealing with income inequality along with plans for managing climate change impacts, while establishing the platform for another century of economic growth and vitality.
Related Organizations: City of New York, New York, 100 Resilient Cities
Resource Category: Planning
Resource
2014
Cal-Adapt offers web-based climate adaptation visualization planning tools designed to translate climate data into a usable format - to aid local and regional planners in climate change adaptation planning. One of the key recommendations of the 2009 California Climate Adaptation Strategy, the development of Cal-Adapt is a collaboration of the California Energy Commission, the CA Natural Resources Agency, and the California Energy Commission's Public Interest Energy Research Program (PIER).
Related Organizations: Google.org, University of California, Berkeley, Scripps Institution of Oceanography , Pacific Institute, California Energy Commission, U.S. Geological Survey (USGS)
Author: Michael McCormick
Resource Category: Planning
Resource
The National Equity Atlas, created by PolicyLink and the Program for Environmental and Regional Equity, is an online tool that allows users to find information on demographic changes, racial and economic inclusion, and potential economic gains from racial equity. Data is available for the largest 100 cities, 150 metropolitan regions, and all 50 states in the United States. While this resource does not address climate change, it can provide useful information to frame environmental justice and equity challenges that may be exacerbated by climate change.
Related Organizations: Policylink, University of Southern California Program for Environmental and Regional Equity
Resource Category: Data and tools
Resource
July 2016
In the wake of Hurricane Sandy, New York City (NYC) was left with significant damage to its urban retail corridors. In response, the NYC Department of City Planning launched the Resilient Retail study to address commercial-infrastructure flood resiliency, particularly in retail corridors located within the city's floodplains. This report offers detailed case studies of affected areas, documents the challenges of increasing flood resiliency within retail corridors, and suggests potential solutions. The report aims to highlight the current options available to businesses and property owners to mitigate flood risk. It also identifies the federal and local regulatory hurdles that business owners face.
Related Organizations: New York City Department of City Planning, City of New York, New York
Resource Category: Solutions
Resource
September 14, 2016
From the Georgetown Climate Center, the new Green Infrastructure Toolkit is a comprehensive guide presenting a wide array of best green infrastructure practices from cities across the country. The tool is integrated with this Adaptation Clearinghouse to showcase some of the best examples available, whether you are just getting started, scaling up, determining how to pay for green infrastructure, or working to ensure that local policies are integrated with climate equity and environmental justice efforts in the community. The toolkit is intended to aid local governments nationwide in comparing best practices across cities, drawing lessons from different approaches, and crafting similar policies for their own jurisdictions.
Related Organizations: Georgetown Climate Center
Author: Sara Hoverter
Resource Category: Solutions