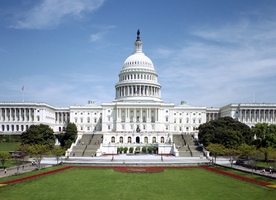 Federal Adaptation Resources
Through this network, users can access the wealth of tools, data, and reports developed by federal agencies.  In order to maintain continued access to federal climate resources, the Georgetown Climate Center is collecting and archiving federal resources.  This network portal provides an easy way to continue to access and find these resources all in one place.  Resources presented here will either direct readers to archived links, or provide access to an archived link at the bottom of the resource summary.
The Georgetown Climate Center team is busy adding more agencies and content to this list, so please submit resources that you think should be added to this network and check back soon to see additional resources.