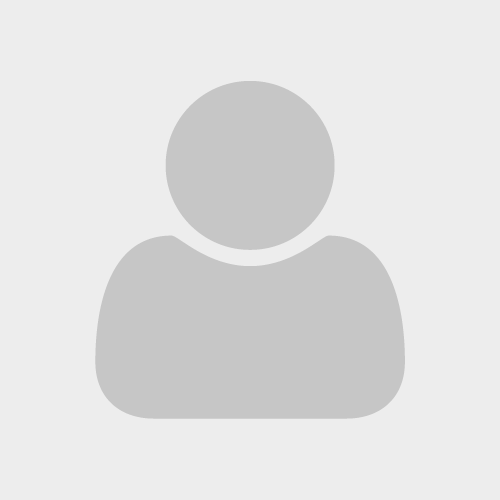 Highly Rated Resources
Felipe Floresca rated the following resources with four or five stars.
Resource
March 15, 2017
From the newly formed Medical Society Consortium on Climate & Health, this report discusses urgent and compounding public health impacts from climate change.  The Consortium is composed of physicians from 11 medical societies, representing over half of the nation's doctors, who determined a need to share their concern about the health consequences of climate change with the public.  The opening summary concludes with this: "In sum, we are sounding the alarm that the ultimate danger of climate change is that it poses a danger to the health of every American now and in the future.
Related Organizations: Medical Society Consortium on Climate and Health
Resource Category: Assessments
Resource
2016
The Harlem Heat Project is a community-based initiative that began in New York City in the summer of 2016. It combines crowd-sourcing, data reporting, and narrative journalism to tell the story or urban heat islands in New York City. Non-profit journalism and community-based organizations came together to provide low-cost heat sensors to homeowners in "heat-vulnerable" areas of Harlem in New York City. The data was used to tell the story of disproportionate risks to extreme heat for lower-income and communities of color as a result of increasing temperatures from climate change.
Related Organizations: WE ACT for Environmental Justice, AdaptNY, I See Change
Resource Category: Solutions
Resource
January 2017
This strategy document is the culmination of a process that began in November 2007 to review and update the Department of Energy (DOE) 1995 Environmental Justice Strategy. The strategy describes DOE's plan for complying with Executive Order 12898, Federal Actions to Address Environmental Justice in Minority Populations and Low-Income Population (Clinton, 1994). The strategy outlines its objectives to integrate environmental justice into National Environmental Policy Act (NEPA) implementation, minimize climate change impacts on vulnerable people, and comply with Title VI of the Civil Rights Act of 1964.
Related Organizations: U.S. Department of Energy (DOE)
Resource Category: Planning
Resource
January 18, 2017
This Georgetown Climate Center (GCC) case study on the San Diego Regional Climate Collaborative (SDRCC) explores how local governments in the San Diego metropolitan region are coordinating across jurisdictional boundaries to prepare for climate change at the regional level.  This case study describes how the SDRCC was formed and has organized its decisionmaking, what local governments and other stakeholders are involved in the collaborative, what roles it is playing to support climate action in the San Diego metropolitan region, and how it funds its activities.
Related Organizations: Georgetown Climate Center
Author or Affiliated User: Annie Bennett
Resource Category: Law and Governance
Resource
2018
California's Adaptation Clearinghouse has been developed by the Governor's Office of Planning and Research (OPR) in response to CA's 2015 Senate Bill 246 - which directed OPR to form the Integrated Climate Adaptation and Resiliency Program. One main component of the Program is the State Adaptation Clearinghouse, which serves as a "centralized source of information and resources to assist decision makers at the state, tribal, regional, and local levels when planning for and implementing climate adaptation projects to promote resiliency across California.
Resource Category: Adaptation Websites
Resource
March 28, 2018
This report describes an initiative of the Urban Sustainability Directors Network (USDN) to encourage the creation of Resilience Hubs, which are defined as community-serving facilities meant to both support residents and coordinate resource distribution and services before, during or after a natural hazard event. While these are primarily meant to address vulnerability and risk, this report explains how Resilience Hubs can also help reduce greenhouse gas emissions and support social equity. The report draws on lessons from Washington, DC, and Baltimore, Maryland, two cities that are actively exploring the Resilience Hub concept.
Related Organizations: Urban Sustainability Directors Network (USDN)
Authors or Affiliated Users: Kristin Baja, Kristin Baja, CFM
Resource Category: Solutions
Resource
May 2017
Informed by community-based organizations from across the country,this report outlines a framework to meaningfully engage vulnerable and impacted communities in defining and building climate resilience. The guide seeks to use climate resilience activities to better build momentum for change, build a new economy and community-based financing, deepen democracy and improve governance, and activate ecological and cultural wisdom. In addition to describing guiding principles and elements of community-driven planning, the report provides examples of case studies where communities have taken a central role in resilience planning. The guide is primarily aimed at other community-based organizations, but it may also be useful for philanthropy and public sector officials.  
Related Organizations: National Association of Climate Resilience Planners, Movement Strategy Center
Author or Affiliated User: Rosa González
Resource Category: Planning
Resource
February 15, 2017
This summary report describes the conversations and discussions of participants during a two-day workshop help in April 2016 focusing on on city-level actions that would support social justice goals and better prepare communities for the effects of climate change. The workshop convened nearly 50 thought leaders on equity and climate adaptation, including city officials, representatives of environmental justice and social justice organizations, state and federal partners, and funders who support this work.
Related Organizations: Georgetown Climate Center
Authors or Affiliated Users: Melissa Deas, Jessica Grannis, James DeWeese, Sara Hoverter
Resource Category: Planning