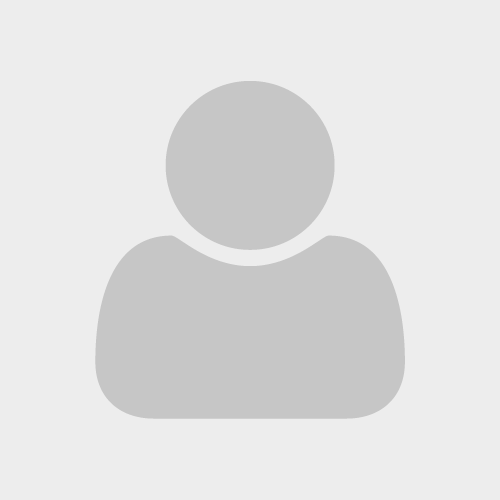 Highly Rated Resources
Mandy Lee rated the following resources with four or five stars.
Resource
2013
The New Orleans non-profit Evacuteer. org installed clearly recognizable public art in "Evacuspots," New Orleans' designated emergency evacuation locations, to facilitate public transportation during a mandatory evacuation in advance of a Category three or higher hurricane. Evacuteer. org partners with the New Orleans Office of Homeland Security and Emergency Preparedness to aid in the operation of City Assisted Evacuation (CAE), the city's free, public evacuation program to assist residents without their own means of transportation.
Related Organizations: Evacuteer.org, New Orleans Office of Homeland Security and Emergency Preparedness, City of New Orleans, Louisiana
Resource Category: Solutions
Resource
September 28, 2016
This proposal, which was funded in 2016, maps out the Neighborhood of Affordable Housing, Inc. (NOAH)'s Climate: Community Action for Resilience through Engagement (ClimateCARE) program in East Boston. ClimateCARE seeks to a) strengthen community engagement, b) partner with the City of Boston to advance its Climate Action Plan, and c) convene agency stakeholders in an Adaptation Planning Working Group which will facilitate coordinated, actionable climate resilience plans. In addition to detailing these initiatives, the report describes the climate-related risks in East Boston and their workplan for 2016-2018.
Related Organizations: Neighborhood of Affordable Housing, Inc. (NOAH)
Resource Category: Planning
Resource
March 12, 2016
Our People, Our Planet, Our Power is a compilation of. ndings, stories, and recommendations from community discussions in South Seattle/King County, Washington, facilitated by Puget Sound Sage and Got Green's Climate Justice Project. This project was run by a steering committing of people of color, who designed and implemented a survey to identify the perspectives of people of color living in South Seattle related to climate change.  Over nine months, the research team interviewed 175 people and 30 organizations to determine collective priorities and initiate a process of equitable planning.
Related Organizations: Puget Sound Sage, Got Green
Resource Category: Solutions
Resource
2016
The Harlem Heat Project is a community-based initiative that began in New York City in the summer of 2016. It combines crowd-sourcing, data reporting, and narrative journalism to tell the story or urban heat islands in New York City. Non-profit journalism and community-based organizations came together to provide low-cost heat sensors to homeowners in "heat-vulnerable" areas of Harlem in New York City. The data was used to tell the story of disproportionate risks to extreme heat for lower-income and communities of color as a result of increasing temperatures from climate change.
Related Organizations: WE ACT for Environmental Justice, AdaptNY, I See Change
Resource Category: Solutions
Resource
October 10, 2016
From the City of Oakland, California, Resilient Oakland is described as a playbook, rather than a finished product or a plan, and is a holistic set of strategies and actions to address interdependent challenges in Oakland. The strategies are focused on equitable access to quality education and jobs, housing security, community safety and resilient infrastructure - to better prepare for natural hazards like earthquakes, and climate change impacts.
Related Organizations: City of Oakland, California, 100 Resilient Cities
Resource Category: Planning
Resource
April 2016
In this report, the NYC Environmental Justice Alliance (NYC-EJA) presents an analysis of Mayor Bill de Blasio's OneNYC Plan and recommends ways to strengthen the city government's efforts to cultivate climate justice. The document is organized under five themes: (1) climate adaptation and mitigation, (2) equity and infrastructure, (3) public health, (4) community preparedness, and (5) community-based planning. Under each theme, NYC-EJA lists the strengths and shortcomings of OneNYC, as well as a set of recommendations to build a more just, equitable, and resilient city.
Related Organizations: New York City Environmental Justice Alliance (NYC-EJA)
Authors or Affiliated Users: Eddie Bautista, Juan Camilo Osorio, Pamela Soto, Priya Mulgaonkar, Annel Hernandez, Case Wyse, Jose Medrano
Resource Category: Planning
Resource
May 14, 2014
Baltimore, Maryland Mayor Stephanie Rawlings-Blake launched the Growing Green Initiative (GGI) on May 14, 2014. This City effort repurposes vacant lots to advance community priorities, including open space, growing fresh food, managing stormwater with green infrastructure, recreational space, and social resilience.
Related Organizations: City of Baltimore, Maryland
Resource Category: Solutions
Resource
March 2015
This tool is an interactive map that shows how the social and economic characteristics in the Great Lakes Region are impacted by climate change to the county level. It was developed by Headwater Economics in partnership with the University of Michigan.
Related Organizations: University of Michigan, Headwaters Economics
Resource Category: Data and tools
Resource
April 2013
This guide is a compilation of activities and resources that were developed and piloted by the Pacific Institute at community meetings, events, and workshops. These activities can be replicated by others to engage a diverse and wide-rage of people in climate adaptation planning. The guide addresses the following topics: What is Climate Change. How does climate change affect us. What can we do to prepare. How can we create more resilient communities. The activities include objectives, directions, prompts, possible modifications, an appendix of pre-designed materials, additional resources, and questions for further discussion.
Related Organizations: Pacific Institute, Oakland Climate Action Coalition
Authors or Affiliated Users: Ariana de Leña, Catalina Garzón, Seth Mullendore
Resource Category: Education and Outreach
Resource
August 26, 2015
The South Ironbound Resiliency Action Plan lays out resiliency goals for a portion of the Ironbound neighborhood in the East Ward of Newark, New Jersey called South Ironbound, that will inform funding priorities and inform longer term climate mitigation and adaptation goals. The neighborhood is prone to flooding due to sewer back-ups, heavy rain storms, and storm surge. The report is organized into strategic components related to resilience. For each strategy, there is an in-depth review of major actions and implementation considerations.
Related Organizations: Ironbound Community Corporation, American Planning Association (APA)
Resource Category: Planning