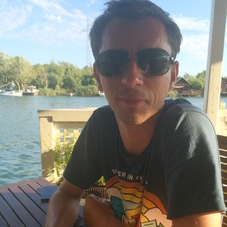 Highly Rated Resources
Razvan Ivascu rated the following resources with four or five stars.
Resource
February 2008
This report summarizes the likely and potential impacts of climate change for the state of Indiana. Impacts are described for Indiana's water resources, agriculture, plants and animals, soils, human health, as well as on the demands on heating and cooling.
Related Organizations: Purdue University, Purdue Climate Change Research Center (PCCRC)
Resource Category: Assessments
Resource
October 10, 2016
From the City of Oakland, California, Resilient Oakland is described as a playbook, rather than a finished product or a plan, and is a holistic set of strategies and actions to address interdependent challenges in Oakland. The strategies are focused on equitable access to quality education and jobs, housing security, community safety and resilient infrastructure - to better prepare for natural hazards like earthquakes, and climate change impacts.
Related Organizations: City of Oakland, California, 100 Resilient Cities
Resource Category: Planning
Resource
September 14, 2016
From the Georgetown Climate Center, the new Green Infrastructure Toolkit is a comprehensive guide presenting a wide array of best green infrastructure practices from cities across the country. The tool is integrated with this Adaptation Clearinghouse to showcase some of the best examples available, whether you are just getting started, scaling up, determining how to pay for green infrastructure, or working to ensure that local policies are integrated with climate equity and environmental justice efforts in the community.
Related Organizations: Georgetown Climate Center
Author or Affiliated User: Sara Hoverter
Resource Category: Solutions
Resource
2008
This report was published by the Transportation Research Board (TRB) of the National Academies in order to provide guidance to federal, state and local transportation decision makers - with the intention of building the capacity to create adaptation strategies. It identifies ways transportation infrastructure, across different modes and in a variety of U.S. regions, will be impacted by climate change, and makes strategic recommendations. 
Related Organizations: Transportation Research Board (TRB) of the National Academies, The National Academies
Resource Category: Assessments
Resource
March 2016
As of March 2016, NOAA's National Ocean Service is providing up to $9 million in competitive grant awards through the Regional Coastal Resilience Grants program. These grants are being used to fund projects that are helping coastal communities prepare for and recover from extreme weather events, climate hazards, and changing ocean conditions. Awards were made for project proposals that advance resilience strategies, often through land and ocean use planning, disaster preparedness projects, environmental restoration, hazard mitigation planning, or other regional, state, or community planning efforts.
Related Organizations: National Oceanic and Atmospheric Administration (NOAA)
Resource Category: Funding
Resource
From the U. S. Army Corp of Engineers (USACE) Institute for Water Resources, this primer provides guidance on better identifying and engaging with individuals and groups of people who are more vulnerable to floods based on socioeconomic factors such as lack of access to education, adequate housing, economic resources, health care, and strong social networks. The report provides strategies, tools, and examples of how to work with these vulnerable populations, stressing how active community engagement can actually lead to better decision making around water resources.
Related Organizations: U.S. Army Corps of Engineers (USACE)
Authors or Affiliated Users: Chris Baker, Seth Cohen, Gigi Coulson, Susan Durden, Ed Rossman
Resource Category: Planning