Climate Change Adaptation Planning: A Handbook for Small Canadian Communities
Recognizing that climate change adaptation is particularly difficult for small communities, the Canadian Institute of Planners published this climate adaptation Handbook for small towns and cities. While it was designed for Canadian communities, the processes described are applicable in the U.S. context.
The Handbook is designed to be used by a professional planner or climate change adaptation planning team, to prepare a community adaptation plan. It also recommends that communities without professional planners on staff work with their county or region, or a nearby university to support local adaptation assessments and planning. 
The guide summarizes each of the following 6 steps of the Institute's recommended process for developing a climate change adaptation plan: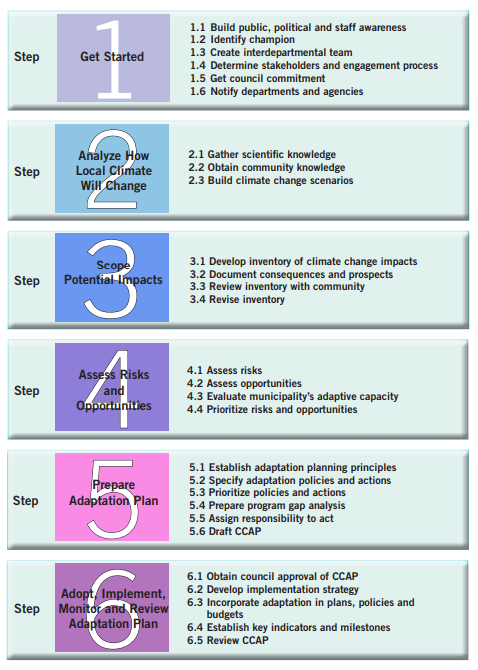 For each step, the handbook provides a more detailed explanation, a checklist, and a list of helpful hints. 
Publication Date: March 2011
Sectors:
Resource Category:
Resource Types: