Climate Ready Boston Coastal Resilience Tracker
The City of Boston, Massachusetts is implementing many coastal resilience projects through the Climate Ready Boston program. This project tracker maps and describes a number of these progressive approaches to coastal resilience. The projects included in this tool are recommendations from the coastal resilience solutions plans for East Boston, Charlestown and South Boston.
The tracker maps projects by their focal Coastal Resilience Strategies, including:
Elevated waterfront parks and plazas

Elevated waterfront pathway (berm)

Sea wall

Elevated roadways and deployable flood walls

Existing resilience projects

Future study area

1% Annual coastal flood risk (2070s/36 inch SLR)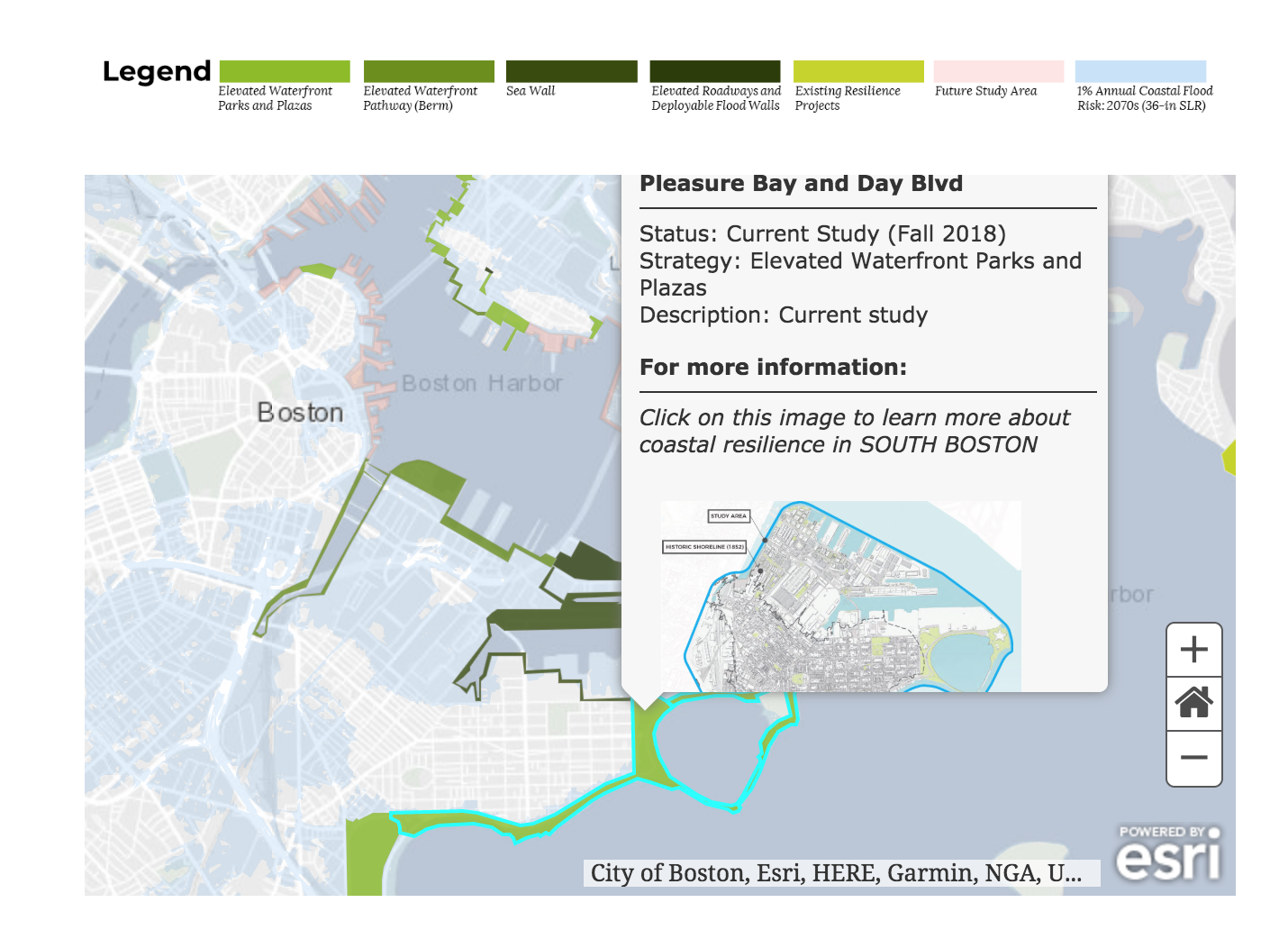 Coastal resilience projects around Boston are also mapped by their status and planning time frame which includes those that are Existing, In development, and Short- and Long-term development. 
For example, an existing project is profiled for Bayswater Street in East Boston - where nature based features have been implemented to improve shoreline conditions and protect the street from sea level rise - including a rocky shore and restored salt marsh. 
Publication Date: September 2018
Related Organizations:
City of Boston, Massachusetts
Sectors:
Resource Category:
Resource Types:
Best practice
Mapping tool
States Affected:
Impacts: