NOAA Coral Reef Watch
NOAA's Coral Reef Watch (CRW) is a decision support system providing resource managers, researchers, and other stakeholders with information on coral reef threats, primarily from climate change, to inform preparedness and response decisions. CRW uses remote sensing, modeled, and in situ biogeophysical data to offer near real-time and long-term monitoring, modeling, and reporting of conditions affecting coral reef ecosystems, especially related to coral bleaching. The information provided by the Coral Reef Watch program serves as an early warning system for coral reef changes as well as projected outlooks of coral bleaching heat stress.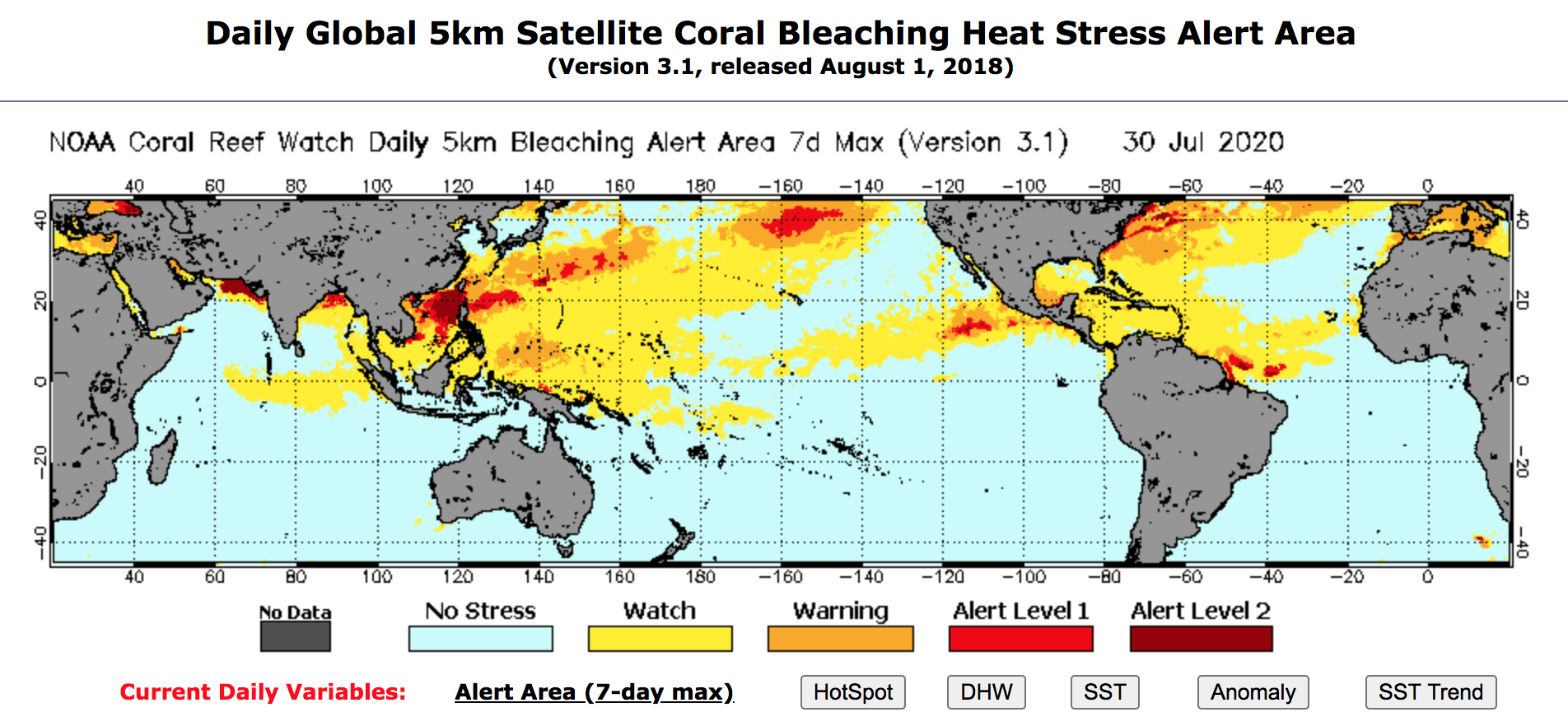 Corals are sensitive to temperature stress. The warming of the oceans due to climate change puts reefs at risk of coral bleaching, disease, and death. Protection of coral reefs is an important adaptation strategy for coastal communities as they provide physical protection from coastal flooding and erosion, in addition to supporting high levels of biodiversity, coastal fisheries, and tourism. CRW provides reef managers with tools and data to inform management decisions and bleaching response plans. 
CRW provides near real-time and modeled projections (week-by-week, up to four months) for bleaching alert status, current heat stress, accumulated heat stress, sea surface temperature, and anomalies in this temperature. Additional experimental products monitoring coral reef threats include modeled future bleaching conditions, historical thermal conditions, light stress damage, potential larval connectivity, disease outbreak risk maps, and persistent low-wind areas.
Publication Date: 1998
Related Organizations:
Related Resources:
Sectors:
Resource Category:
Resource Types:
Impacts:
Ocean acidification
Water temperatures