Resilient Jean Lafitte, Louisiana Flood Preparedness Toolkit
The Jean Lafitte Flood Preparedness Toolkit developed by the Town of Jean Lafitte, Louisiana, provides information, guidelines and recommended regulations to reduce flood risk in the region. Jean Lafitte faces many climate related impacts including sea level rise, storm surge, hurricanes, with subsequent extreme flooding, erosion and permanent wetland loss - that in turn leads to more flooding. The toolkit provides best practices and guidelines to reduce flood risk on a Site and Building Scale as well as on Community Scale development. It also includes recommendations for risk reduction standards to consider for integration into the Town's development ordinances. This Toolkit was prepared for use in concert with the Jean Lafitte Flood Emergency Preparedness Plan, and provides detailed guidance on how to best implement concepts from the Plan. 
The Site and Building Scale tools provide considerations for those planning to build a new house or retrofit an existing house - tailored toward the specific conditions found in Jean Lafitte. The Flood Preparedness Design Guidelines in this section apply to all new construction and any substantial improvement using federal and/or private funds. The site level tools include information on and guidelines for:
Assessment and evaluation considerations

Existing site and building conditions (Flood type and levees, Geology, Vegetation, and Property size)

Building conditions impacting elevation methodology and foundation design including: Home size, shape and construction quality; Wind issues; Slab separation issues; Impacts on neighbors; and Change in access

Typical methods of elevating structures, including small and large elevation adjustments

Selecting a foundation type

Technical considerations for the structure such as foundation materials, installation methods, connections and bracing, and breakaway walls

Design considerations such as use of ground floor, utility and AC placement

Foundation enclosure and screening material requirements

Access, such as stairs, ramps and elevators
A section on Landscape Design and Stormwater Management provides detail on the best practices for appropriate paving, channeling, storage, and filtration. A Planting Matrix is included that represents plants that are well suited to the Jean Lafitte area and flooding, with information and images for trees, shrubs, perennials, and groundcovers.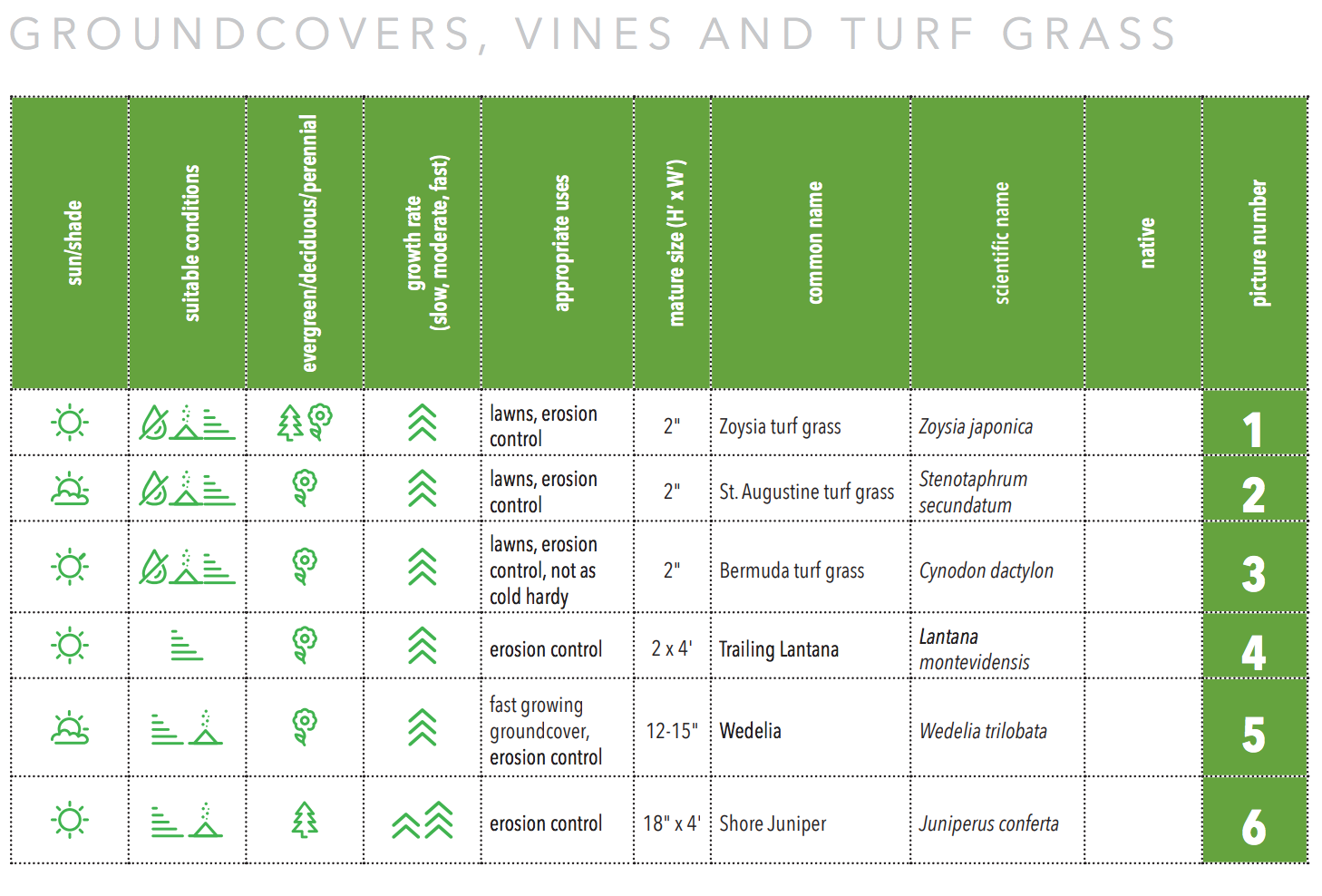 The Community-level Tools section contains a description of community scale tools that can be adopted by the Town to increase preparedness and reduce the risk of flooding. Example ordinances are provided - and in order for these tools to be implemented, "the Town would need to prepare ordinance language, hold community meetings to obtain input on the proposals, and then have both the Planning Commission and Town Council review and act on the amendments."
Publication Date: 2016
Related Organizations:
Town of Jean Lafitte, Louisiana
Related Resources:
Sectors:
Resource Category:
Resource Types:
Best practice
Tool (general)
States Affected:
Impacts: