California Climate Adaptation Storybook
The California Natural Resources Agency's Climate Change Team designed the Climate Adaptation Storybook with input from community leaders, scientists, government officials, and artists specifically for people who are not yet very familiar with climate adaptation. The 20-page storybook highlights projects and policies, ranging from educational programs to loan funding, to help communities and decision-makers envision the future. Fourteen projects from across the state highlights ways to address food security, drought relief, water efficiency programs, loan programs for rural communities, cool roofs in cities, and more.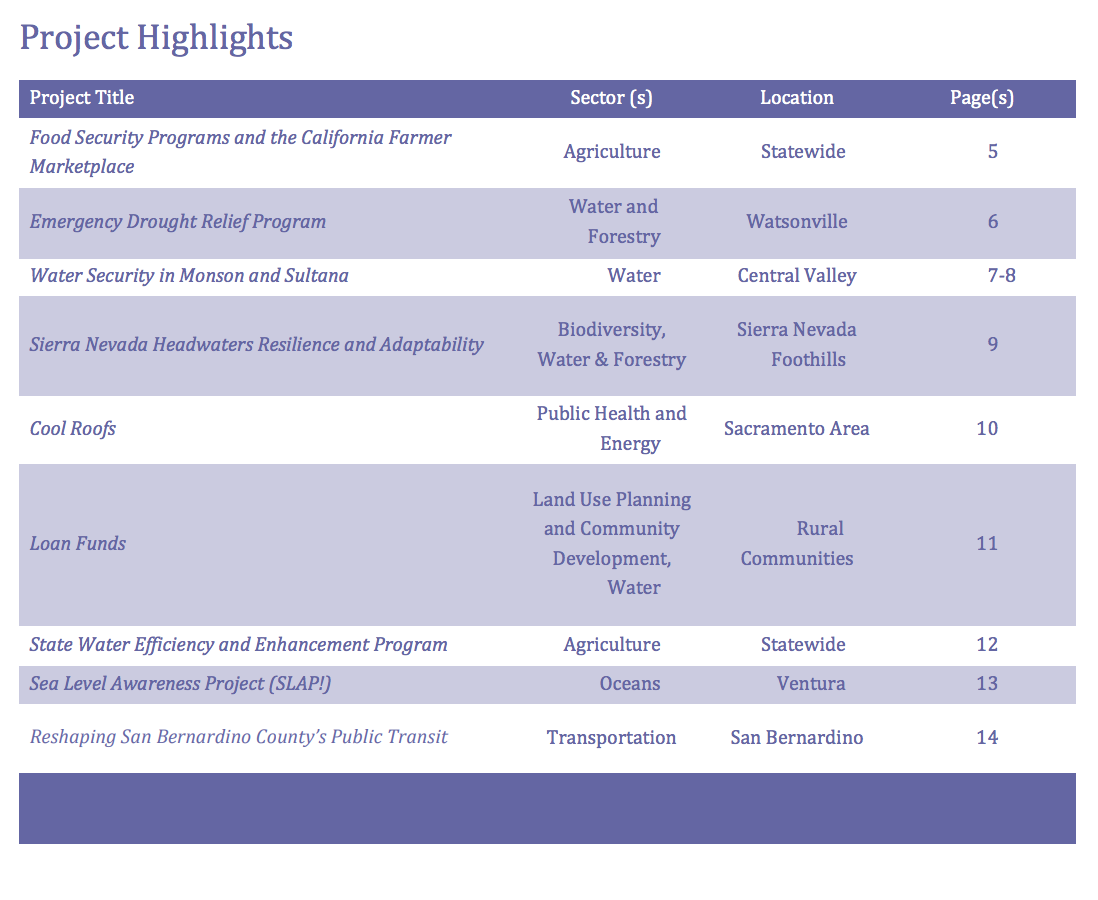 Before summarizing these policies and projects, the storybook begins by offering various definitions of "climate adaptation," citing federal agencies as well as local governments. It also highlights three essential elements of climate adaptation according to stakeholder feedback:
slowing climate change by reducing emissions,

gathering and using best available data to predict localized impacts, and

building capacity to empower all members of a community to take action.
The storybook supports the third, by allowing community members and decision-makers understand what is possible through climate adaptation through providing relevant and diverse examples.
Publication Date: 2016
Related Organizations:
California Natural Resources Agency
Resource Category:
Resource Types:
Education/training materials
States Affected: