Climate Change Adaptation Strategies for Focal Resources of the Sierra Nevada, California
In collaboration with the U.S. Forest Service and California Landscape Conservation Cooperative (CA LCC), EcoAdapt has identified a suite of priority climate change adaptation strategies for focal ecosystems and wildlife species of the Sierra Nevada region of California including: Alpine and Subalpine Systems, Mountain Yellow-Legged Frogs, Yellow Pine/Mixed Conifer Systems, Red Fir Systems and Marten, Wet Meadows and Fens, and Oak Woodlands. After a vulnerability assessment process, draft implementation plans were developed for each of the focal resources, incorporating the priority adaptation actions.
Two workshops were held with local land and resource managers - the first developing a vulnerability assessment for priority ecosystems and wildlife species of the Sierra Nevada, and the second establishing adaptation planning strategies for these focal resources. The objectives of the overall project were to:
assess the vulnerabilities of a suite of Sierra Nevada focal resources to climate change;

use spatial analysis to inform the vulnerability assessment and facilitate adaptation planning;

identify priority management strategies for the Sierra Nevada; and

provide training, resources, and support for managers, planners, and others to conduct similar processes in their work.
The report describes the process of utilizing the results of the vulnerability assessment to then establish adaptation planning metrics and strategies.  An adaptation planning cycle was used as illustrated here: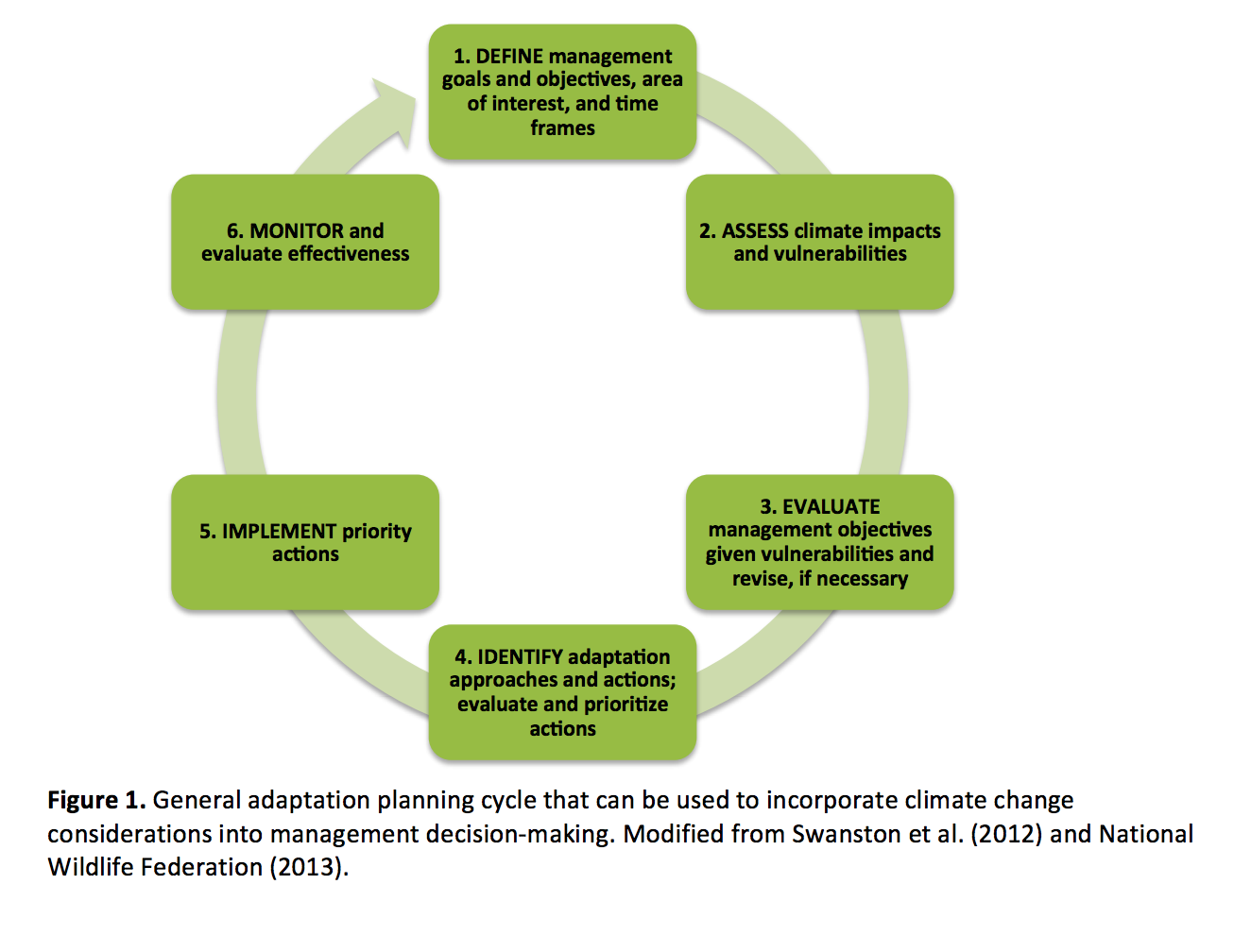 The Adaptation Strategy Development process is described for each of the six focal resources.  This comprehensive review includes an overview of the ecosystem and/or sensitive species and its distribution in the Sierra region, management goals and objectives, how the climate change impact assessment was incorporated, adaptation actions, and implementation measures. This includes a discussion of climate change vulnerabilities, as well as opportunities for adaptive capacity.
Numerous Strategic Actions were identified for Adaptation Approaches or goals for each focal resource. In addition, Implementation Needs were examined and are charted in the report as well. For example the following table illustrates a few of the Adaptation Actions for Wet Meadows and Fens: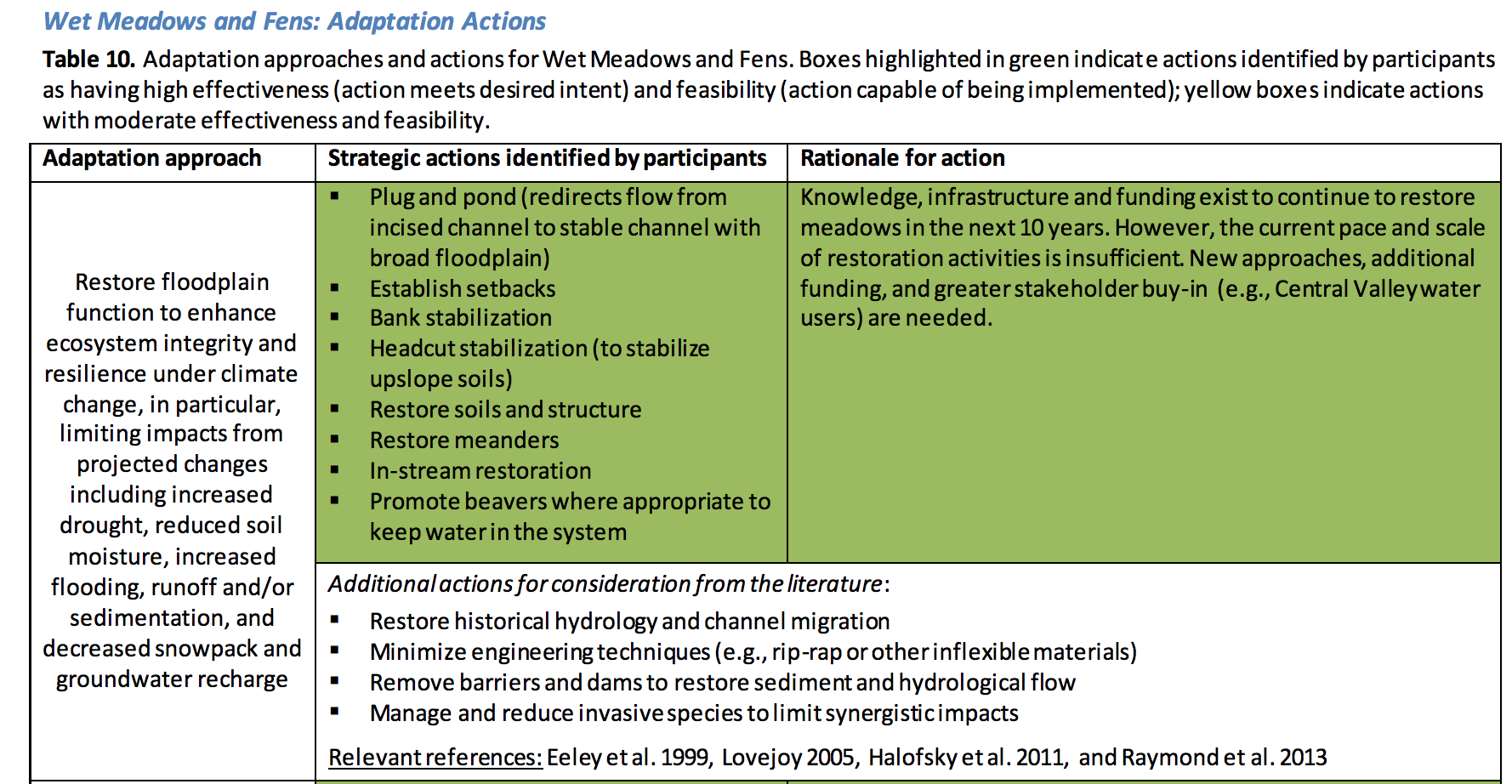 Publication Date: February 2014
Related Organizations:
Sectors:
Forestry
Land management and conservation
Rural
Wildlife
Resource Category:
Resource Types:
States Affected: