Northeast Florida Regional Resilience Exposure Tool
The Regional Resilience Exposure Tool (R2ET) is an interactive mapping tool that illustrates current and projected coastal flooding risks to resources in the Northeast Florida region. The types of flooding mapped are FEMA flood hazard zones, storm surge, depth of flood at defined storm occurrence intervals, and sea level rise at defined water levels. Users can select data layers for resources to overlay on flooding layers including critical facilities, priority wildlife species, and vulnerable populations.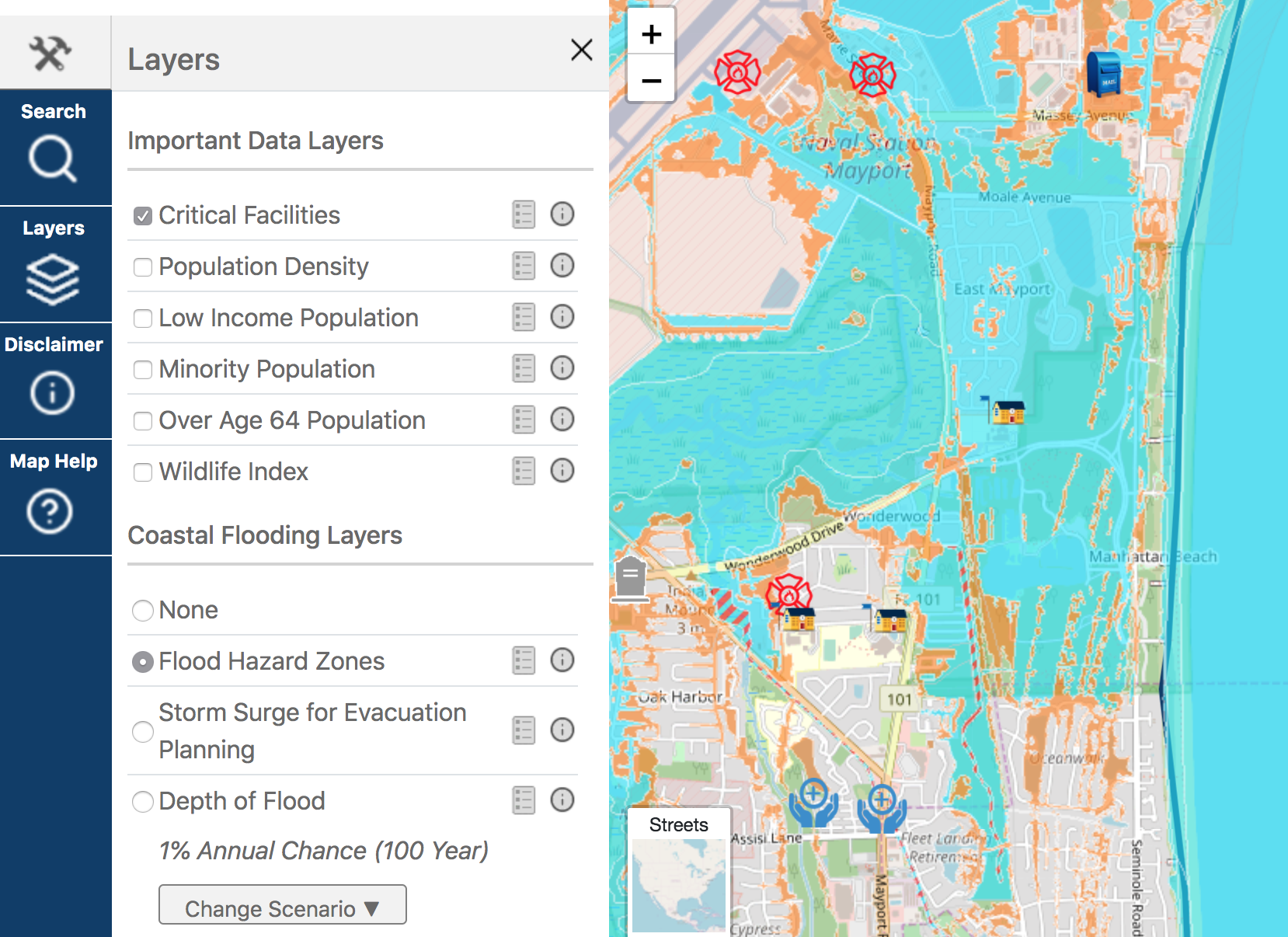 The tool was designed by the Northeast Florida Regional Council and is "intended to function as a base-line resource for citizens, businesses, and governmental actors to kickstart conversations about sea level rise and emergency preparedness."
R2ET was developed by Taylor Engineering, and the basemap information is provided by OpenStreetMap and USGS. 
Authors or Affiliated Users:
Related Organizations:
Northeast Florida Regional Council
Sectors:
Resource Category:
Resource Types:
States Affected:
Impacts: