Tribal Vulnerability Assessment Resource Toolkit
The University of Washington Climate Impacts Group and regional tribal partners developed this suite of resources to support tribes in evaluating their vulnerability to the impacts of climate change. The tools are tailored geographically to each of the 84 tribes in the Pacific Northwest and Great Basin regions of the western U.S., with the potential to expand to other regions in the country. The new climate resources are available online, and include a climate tool, links to resources and a technical support line for tribal staff and members.
The toolkit is aimed at tribes in all phases of assessing their vulnerability, with introductory material on such topics as - how the climate has changed and why this matters to tribes. Other resources are focused on how to assess vulnerability, community engagement, funding sources, and other tools. In each section case studies from tribes already exhibiting success in these areas are included, and several climate change vulnerability assessments completed by Northwest and Great Basin Tribes are reviewed.
The Tribal Climate Tool provided includes interactive maps and summaries of projected climate change effects on annual precipitation, stream temperatures, growing season, fire danger and other variables for the Pacific Northwest and Great Basin regions.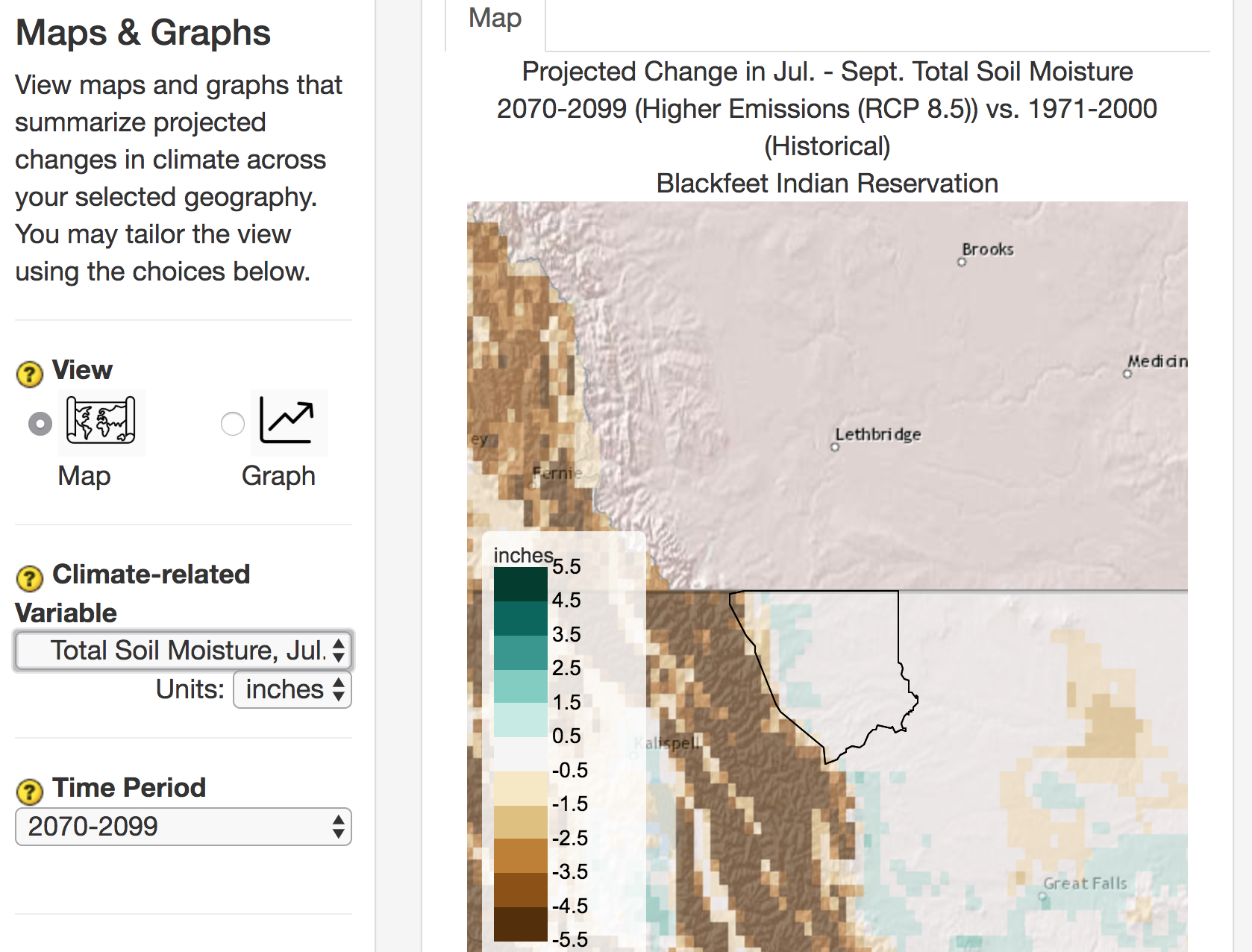 The toolkit includes both Western science and indigenous approaches that draw on traditional ecological knowledge to address climate change. Information is offered on how to assess vulnerability through indigenous approaches, Western science, or a combination of both.   
In the Funding section, for example, there are a number of sources represented that support tribal vulnerability assessments. Many assessments have been supported by funding opportunities through the BIA Tribal Resilience Program. Other federal agencies, foundations, and various sponsors are listed that provide funding specifically for tribes to build capacity to address climate change.
This toolkit was developed by the University of Washington Climate Impacts Group, and was supported by funding from the DOI Northwest Climate Adaptation Science Center and Great Basin Landscape Conservation Cooperative.
Publication Date: November 2018
Related Organizations:
Sectors:
Resource Category:
Resource Types:
Assessment guide
Case study
Tool (general)