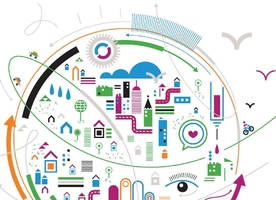 100RC Resilience Advisory Council
The goal of the 100RC Resilience Advisory Council (RAC) is to develop concrete policy recommendations for state and federal governments that support and advance an urban resilience agenda. In particular, 100RC is interested in identifying barriers or inefficiencies cities face in funding resilience projects, such as lack of funding for pre-disaster planning, undervaluation of resilience building actions in federal review of applications for funding, siloed funding and program development from different federal agencies, among others. This network includes resources identified to help the project team and the RAC develop a federal policy platform for the 23 US cities in the 100RC network.
READ MORE
100 Resilient Cities - Pioneered by the Rockefeller Foundation (100RC) is dedicated to helping cities around the world become more resilient to the physical, social, and economic challenges that are a growing part of the 21st century. Working with Rebuild by Design, 100RC looks to create a policy agenda for its network of U.S. cities. 
More than two dozen of the most influential cities in the United States are members of 100 Resilient Cities, representing almost every region of the country. Each of these cities is facing a wide range of resilience challenges--from climate change and disaster recovery to social inequality, long-term economic viability and infrastructure improvement and financing. Our cities are looking for ways to protect the most vulnerable, create efficiencies in municipal spending, and do more with the resources already on hand. But too often, we have heard from our cities that federal policies and regulations create barriers or challenges that prevent them from innovative approaches to resilience building.
The project team has consulted the existing literature to develop an agenda to convene the Resilience Advisory Council. This list includes resources we have identified through our own research and other resources recommended through the course of our interviews. 
SHOW LESS
Content in this tab may only be accessed by network members. Click on the button below to join the network.