Building Ecological Solutions to Coastal Community Hazards – A Guide for New Jersey Coastal Communities
From the National Wildlife Federation and the New Jersey Department of Environmental Protection, this report outlines ecological or nature-based solutions to prepare for and adapt to hazards in New Jersey coastal communities. It describes measures to protect open space, enhance and protect coastal ecosystems (including beaches and dunes, coastal forests and shrublands, and tidal marshes) in ways that increase elevation and reduce erosion and flooding risks.
New Jersey coastal communities face a number of hazards that are exacerbated by climate change including high winds, frequent flooding, storm surges, sea-level rise, inundation, erosion, land subsidence and saltwater intrusion - while relying on natural systems for tourism, fisheries, drinking water, navigation and coastal defenses.
The report describes how coastal ecosystems protect communities by maintaining elevation and buffers against the elements, while providing substantial resources and habitat for fish and wildlife. It also details how these ecosystems are uniquely vulnerable to natural and human threats.
The report provides an overview of four prominent systems in coastal New Jersey:
developed areas of coastal communities,

beach and dune complexes,

coastal forests and shrublands, and

tidal marshes.
The key vulnerabilities or impacts, ecological solutions, land use planning and zoning, conservation practices, and much more is discussed for each of the four systems. The focus is on strategies that are designed to enhance ecological function and increase community resilience in ways that benefit both people and wildlife. (A full checklist of suggested ecological solutions is compiled in Appendix 1.)
For example, for Coastal Forests and Shrublands, the following Ecological Solutions are detailed for land use planning and zoning (among others):
Survey and map coastal shrub and forest patches in your community.

Map existing open space and projected inland migration of coastal ecosystems in response to sea-level rise. Designate protected open space to allow space for ecosystems to migrate in response to sea-level rise and establish local zoning to protect coastal forest and shrubland habitat zones.

Establish or protect dune vegetation communities and successional processes, from beach grass to maritime forest and shrub species. Establish development setbacks behind existing dune vegetation stands.

Prioritize natural infrastructure for shoreline stabilization purposes over new hard armoring.

Establish and enforce restrictions on the clearing of native coastal forest and shrub vegetation.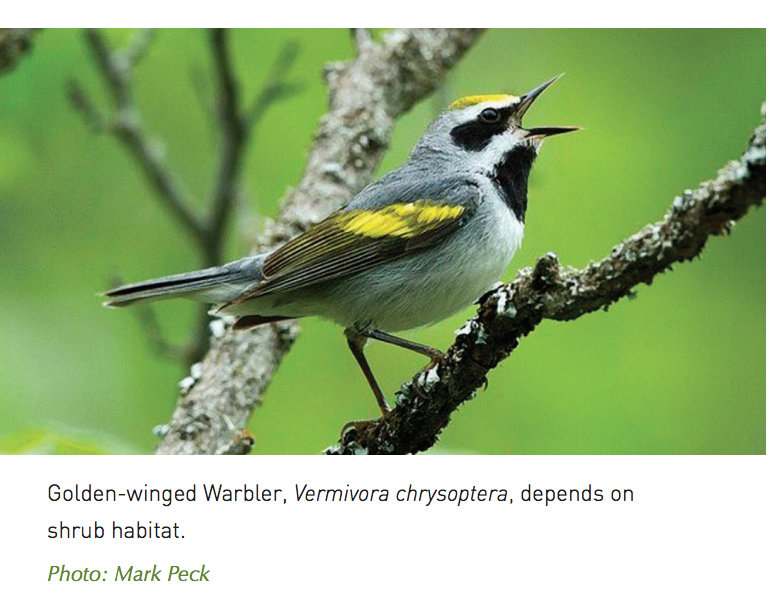 Building Ecological Solutions to Coastal Community Hazards was produced by The National Wildlife Federation (NWF), in partnership with New Jersey Department of Environmental Protection (NJDEP), Office of Coastal and Land Use Planning, with financial support from the U.S. Department of the Interior and administered by the National Fish and Wildlife Foundation Hurricane Sandy Coastal Resiliency Competitive Grant Program.
Publication Date: December 13, 2017
Author or Affiliated User:
Related Organizations:
New Jersey Department of Environmental Protection
Sectors:
Land management and conservation
Resource Category:
Resource Types:
States Affected:
Impacts: