FloodHelpNY - New York City, New York
The Center for NYC Neighborhoods and the Governor's Office of Storm Recovery in New York launched an $8 million resiliency program in New York City for low- and moderate-income homeowners in 2016. To support this program, they created a free interactive website which provides NYC homeowners with personalized information on flood risks and flood insurance rates. One goal of the program is to connect low- and middle-income homeowners with engineers in select coastal communities to provide resiliency audits so they can reduce their risk to future floods and lower their insurance rates. The program received financial and logistical support from a variety of New York City stakeholders illustrating the importance of close coordination and cooperation among different groups.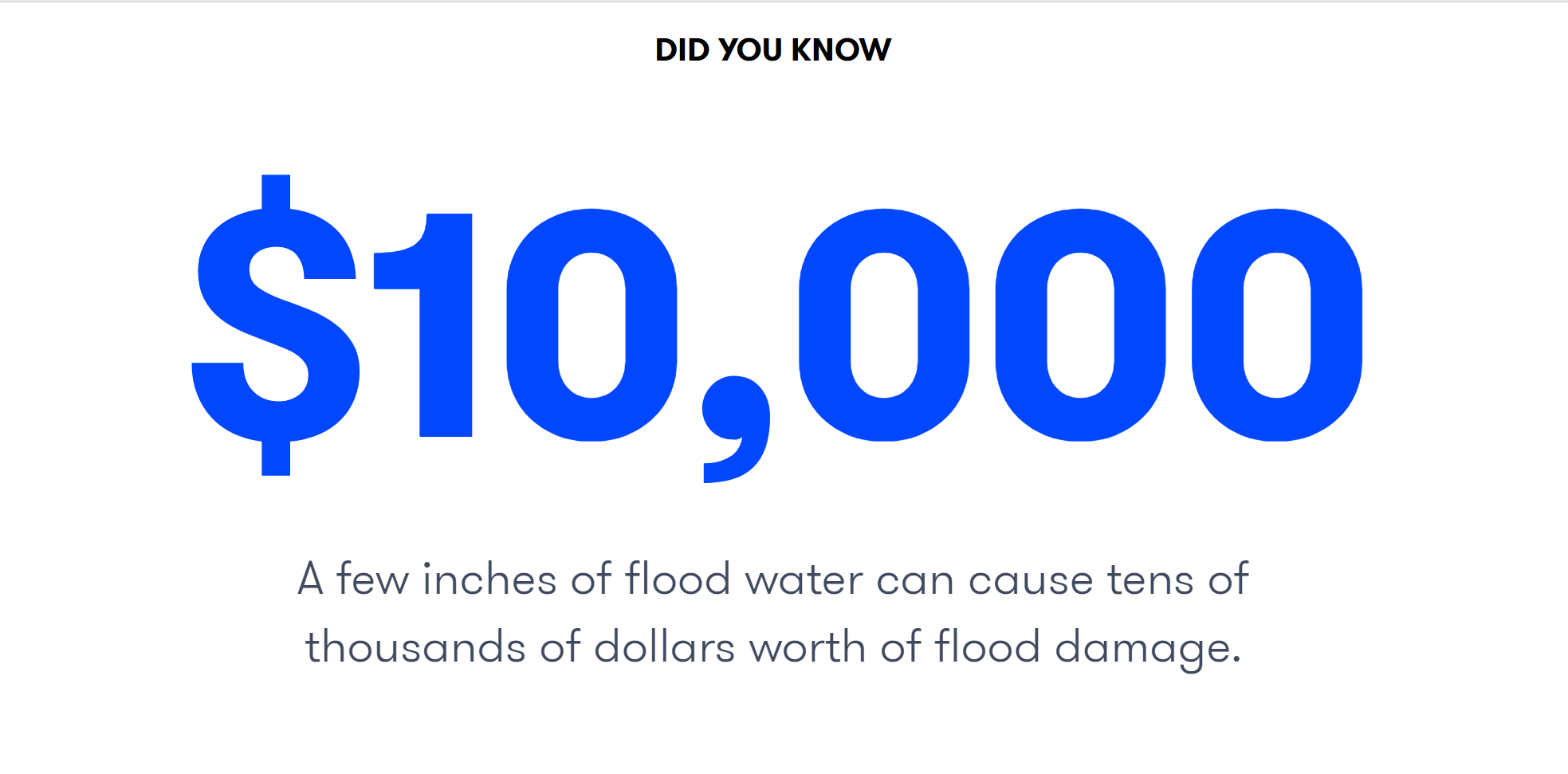 When users open the website they are presented with graphics that provide a simple explanation of flood risks and several 'fast facts' that illustrate the severity of flood risk. Delving in, the website provides more detailed information regarding: flood insurance, financial assistance and benefits, and flood resiliency. The web tool also includes a first-of-its-kind public flood insurance rate estimate calculator for the city.  
Residents and property owners can use the website to see if they are eligible for a home resiliency audit. These audits provide elevation certificates that allow homeowners to get an accurate flood insurance quote. During the resilience audit, an engineer assesses the properties vulnerability and creates a customized resiliency plan that can be shared with contractors and insurance agents. There is a separate, but similar program aimed at multifamily building owners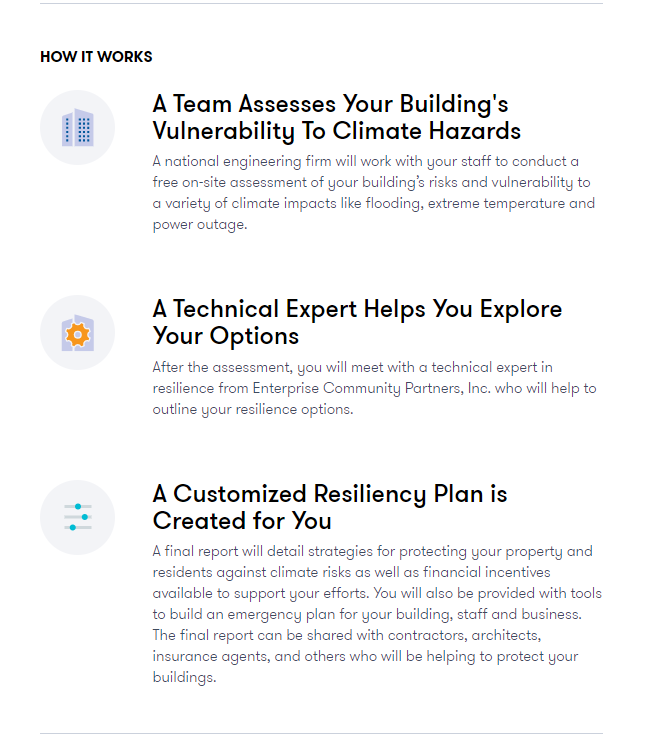 The website provides extensive information on retrofitting for flood resilience. It first describes the traditional retrofitting measures and specifies how those measures could help homeowners to save on insurance costs. Second, the website offers suggestions for "Retrofitting on a Budget." While some of these suggestions do not result in reduced flood insurance costs, they do bolster flood resiliency and recovery costs. These include: replacing carpet with tile, installing a sump pump and backwater preventers, and installing flood damage resistant materials. The website also offers suggestions for personal resilience such as taking decisive actions, moving towards goals, and taking care of oneself.
FloodHelpNY.org is making information available to homeowners through a number of channels. In addition to the website, FloodHelpNY.org has also distributed thousands of postcards and fliers to NYC Homeowners. Additionally, they have created a mobile-optimized site for those seeking information from their smartphones.
Publication Date: 2016
Related Organizations:
Center for NYC Neighborhoods
Related Toolkits:
Sectors:
Resource Category:
Resource Types:
Education/training materials
Websites
States Affected:
Impacts: