Munich RE NatCatSERVICE Tool
Munich RE's NatCatSERVICE online tool provides interactive access to one of the world's most comprehensive databases for analyzing natural catastrophe losses. This archive provides direct access to updated information on insured, economic, and human losses from over 40,000 natural disasters dating back to 1980. Information obtained from this tool can be used in risk assessments for financial and climate change planning and preparedness.
Users can set up multiple analyses on a particular natural hazard globally, or filtered by country or region, and for a specified time period. Some of the climate impacts that are demonstrated on maps and financial analysis include hurricanes, winter storms, floods, heatwaves and wildfires. Overall and insured loss results can be viewed in graphic, table, and map formats.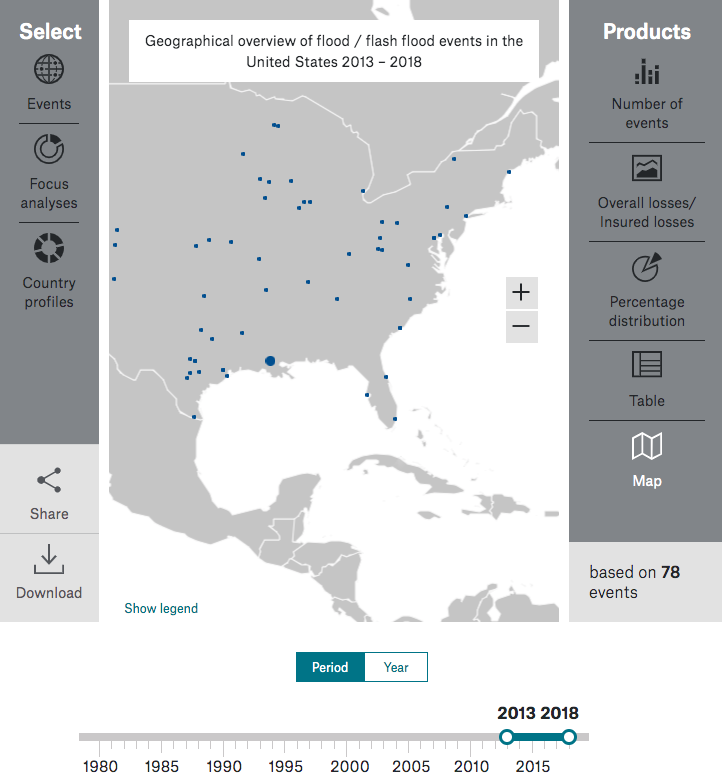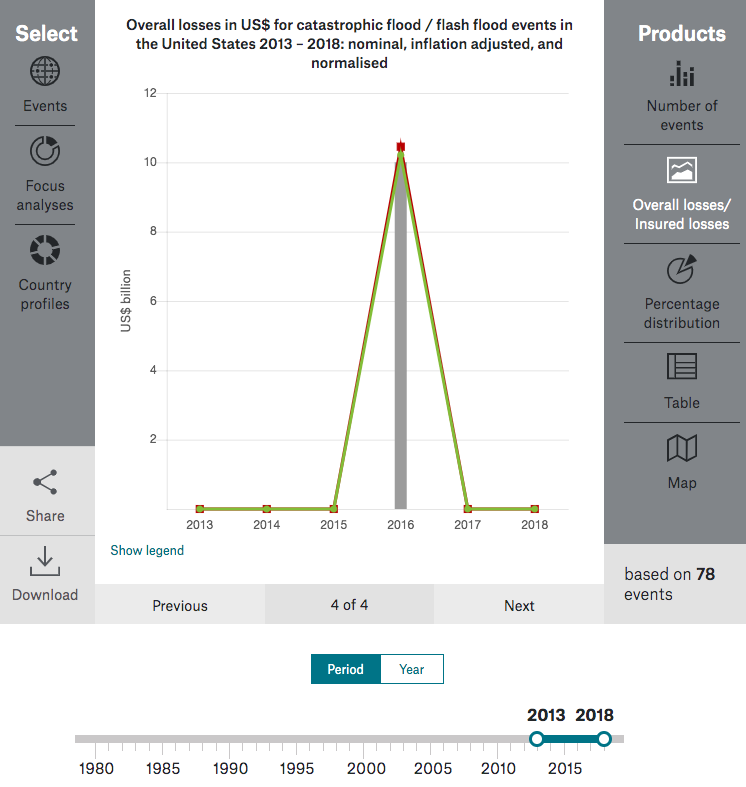 Related Organizations:
Sectors:
Resource Category:
Resource Types:
Impacts: