My RainReady
My RainReady is a free, online tool that helps building owners diagnose the flooding risks of single-family homes and small apartment buildings, and find the best means of reducing the risk of damage from urban flooding. After the user answers a series of guided questions, My RainReady provides a tailored flood mitigation and preparedness measures, such as landscaping and construction improvements. My RainReady provides a customized report that suggests a mix of home maintenance and DIY improvements, landscaping and construction options, and flood preparedness actions.
To use the My RainReady tool, users enter their address and answer a series of questions about their neighborhood and property.  This includes questions such as: "Is your yard or the concrete surrounding your home flat or sloped towards your building?" "Do you have plumbing in your basement, such as floor drains, a sink or toilet?" and "How many times has your home flooded?"
As users answer questions, the tool provides some quick tips that residents can use to address urban flooding (see example below).  The tool also shows users images and defines key terms so that users who are less familiar with stormwater drainage know what to look for.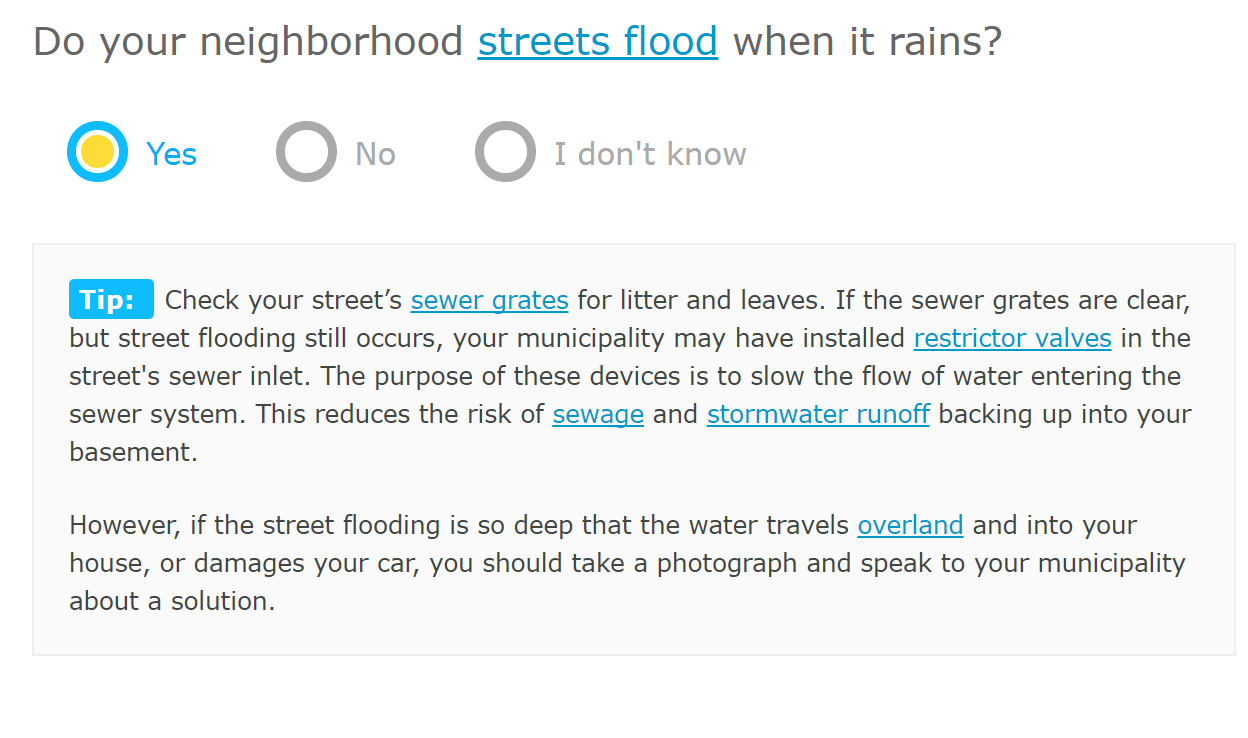 After completing the questions, the user is provided a report with custom recommendations for their home. For each recommendation (see example below), the report describes why this may be a good option for the user's home and the typical costs.  The tool was originally designed for the Chicago region, so costs are calculated based on rates in Chicago, Il.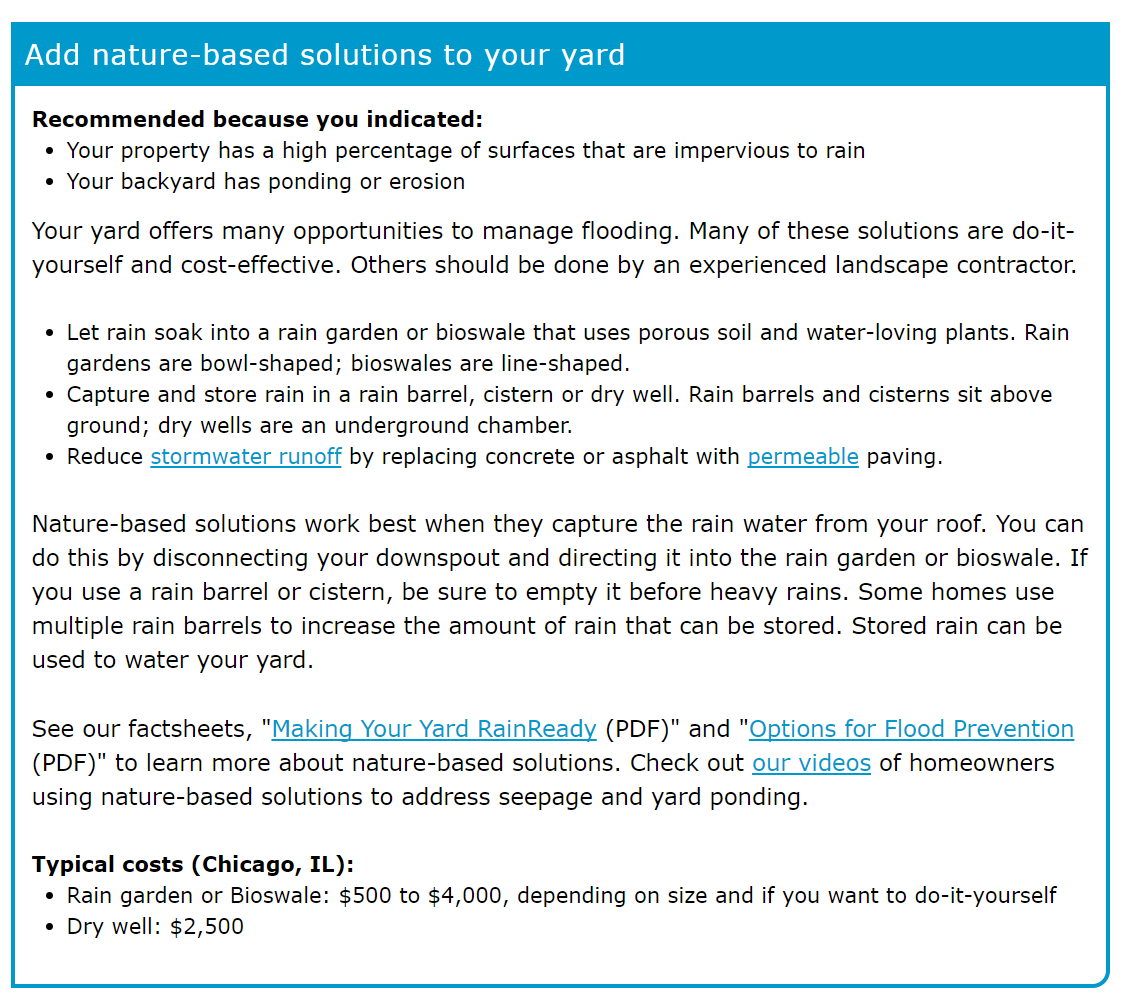 Publication Date: 2017
Author or Affiliated User:
Related Organizations:
Center for Neighborhood Technology
Sectors:
Resource Category:
Resource Types:
Impacts: