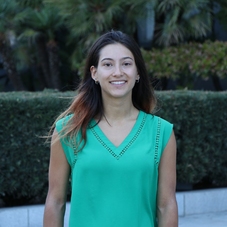 Highly Rated Resources
Nikki Caravelli rated the following resources with four or five stars.
Resource
January 18, 2017
This Georgetown Climate Center (GCC) case study on the Sierra Nevada Climate Adaptation and Mitigation Partnership (Sierra CAMP) explores how local governments in the 22-county rural Sierra-Nevada region of California are coordinating across jurisdictional boundaries to prepare for climate change.  This case study describes how Sierra CAMP was formed and has organized its decision-making, what local governments and other stakeholders are involved in the collaborative, what roles it is playing to support climate action in the Sierra-Nevada region, how the collaborative is influencing state decisionmaking and broadening connections between rural and urban adaptation efforts, and how the collaborative is funding its activities.
Related Organizations: Georgetown Climate Center
Authors or Affiliated Users: Annie Bennett, Hillary Neger
Resource Category: Law and Governance
Resource
From the Alliance of Regional Collaboratives for Climate Adaptation (ARCCA), the Regional Collaborative Toolkit provides a framework for forming a regional adaptation network; guidance for structuring a regional collaborative; and insights into effective governance mechanisms for engaging local, regional, state, and national stakeholders in adoption of new collaborative relationships.
Related Organizations: Alliance of Regional Collaboratives for Climate Adaptation (ARCCA), Local Government Commission (LGC)
Authors or Affiliated Users: Michael McCormick, Kif Scheuer, Julia Kim
Resource Category: Data and tools
Resource
February 5, 2016
The Institute for Sustainable Communities (ISC) is producing a guidance series on building regional climate resilience. This document explores strategies from 12 regional collaboratives to build or expand governance structures for regional climate action. The report details the benefits of regional governance; "promising practices" for building good governance; the various forms a regional collaborative can take; and how the goals, strategy, and stakeholders can determine the collaborative's structure and membership.
Related Organizations: Institute for Sustainable Communities
Author or Affiliated User: Michael McCormick
Resource Category: Law and Governance