California Coastal Commission Environmental Justice Policy
Established in 1972, the California Coastal Commission has a mandate "to protect and enhance California's coast and ocean for current and future generations" by regulating development with local government. In 2016, AB 2616 was enacted to amend the state's Coastal Act, giving the Commission authority to specifically consider environmental justice when making coastal permit decisions. While providing the public and the Commission with guidance on how the agency will implement its authority under AB 2616 - the 2019 environmental justice policy is intended to integrate the principles of environmental justice, equality, and social equity into all aspects of the Commission's program and operations. Climate change impacts on the coast and vulnerable populations are a focal concern the policy addresses through equitable planning principles and coastal access.
The policy document includes a policy statement, implementation plan and a statement of principles to help guide staff and commissioners. Priorities include climate change, coastal access, housing, tribal concerns, local government, accountability and transparency, participation in the process and more.
The Commission finds that climate change and sea level rise hazards will have disproportionate impacts on vulnerable communities and may exacerbate existing environmental injustices. Some of these impacts include:
Increased inland temperatures can create a public health imperative for access to cooler coastal temperatures.
Sea level rise, coastal erosion and some adaptation measures, such as sea walls, can reduce access to public trust resources and coastal recreation areas for all residents.
Lower-income residents and renters are also more likely to be displaced by coastal impacts such as flooding.
Low-income communities are more vulnerable to water quality and supply issues that can result from climate impacts like seawater intrusion, contamination from extreme storm events, and drought.
The Commission will continue to support environmental justice when analyzing sea level rise impacts in planning and permitting decisions. Also, within its existing authority, the Commission will "avoid the siting of hazardous facilities in flood-prone areas or areas vulnerable to seawater intrusion, prioritize the cleanup or relocation of existing hazardous facilities, and work to advance buffering measures like wetlands restoration that prevent seawater intrusion into groundwater supplies."
The policy is a framework for identifying and analyzing project impacts on underserved and disadvantaged communities, organized around a statement of environmental justice principles that inform the Commission's implementation of the law.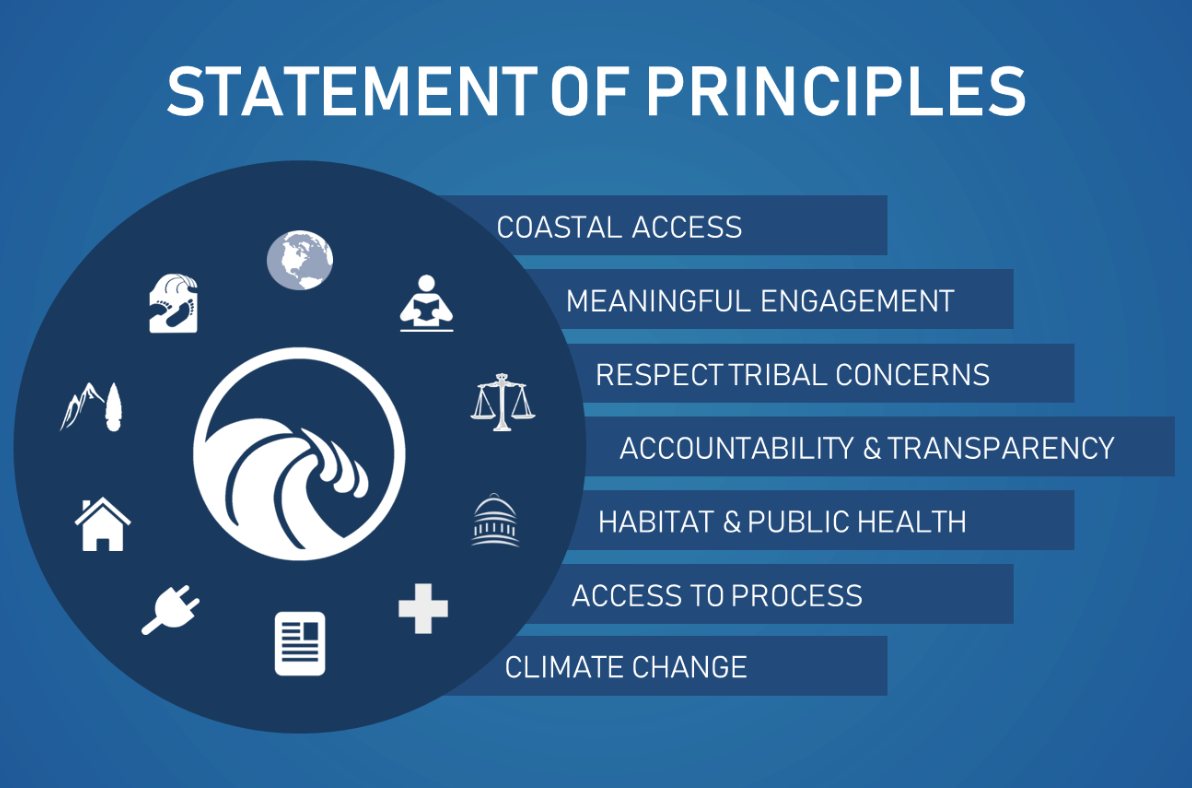 The policy addresses equality and justice for vulnerable populations including low-income, minority, and tribal and indigenous communities. Tribes are recognized for having cultural ties to the coast, and dependence on access to ancestral lands and sacred sites to maintain traditional practices. The Commission "commits to regular and meaningful partnership to ensure that tribes are valued and respected contributors to the management of California's coast."
Making coastal access more equitable is a priority concern that will be enforced. When a local government fails to consider social equity when evaluating a proposed development that has the "potential to adversely or disproportionately affect a historically disadvantaged group's ability to reach and enjoy the coast, that failure may be the basis for an appeal to the Coastal Commission."
Publication Date: March 8, 2019
Related Organizations:
California Coastal Commission
Related Toolkits:
Sectors:
Land management and conservation
Resource Category:
Resource Types:
States Affected:
Impacts: