Florida Adaptation Planning Guidebook
The Florida Adaptation Planning Guidebook, developed at the culmination of the state's multi-year Community Resiliency Initiative, provides a step-by-step framework to assist local governments in Florida with preparing for the impacts of sea-level rise, particularly impacts of coastal flooding and erosion, and changes in ecosystems. The guidebook describes the steps of adaptation planning in the context of existing requirements and optional designations under state legislation passed since 2011, including the optional Adaptation Action Areas designation (Community Planning Act) and the requirements to consider sea-level rise in redevelopment policies (SB 1094, Peril of Flood Act).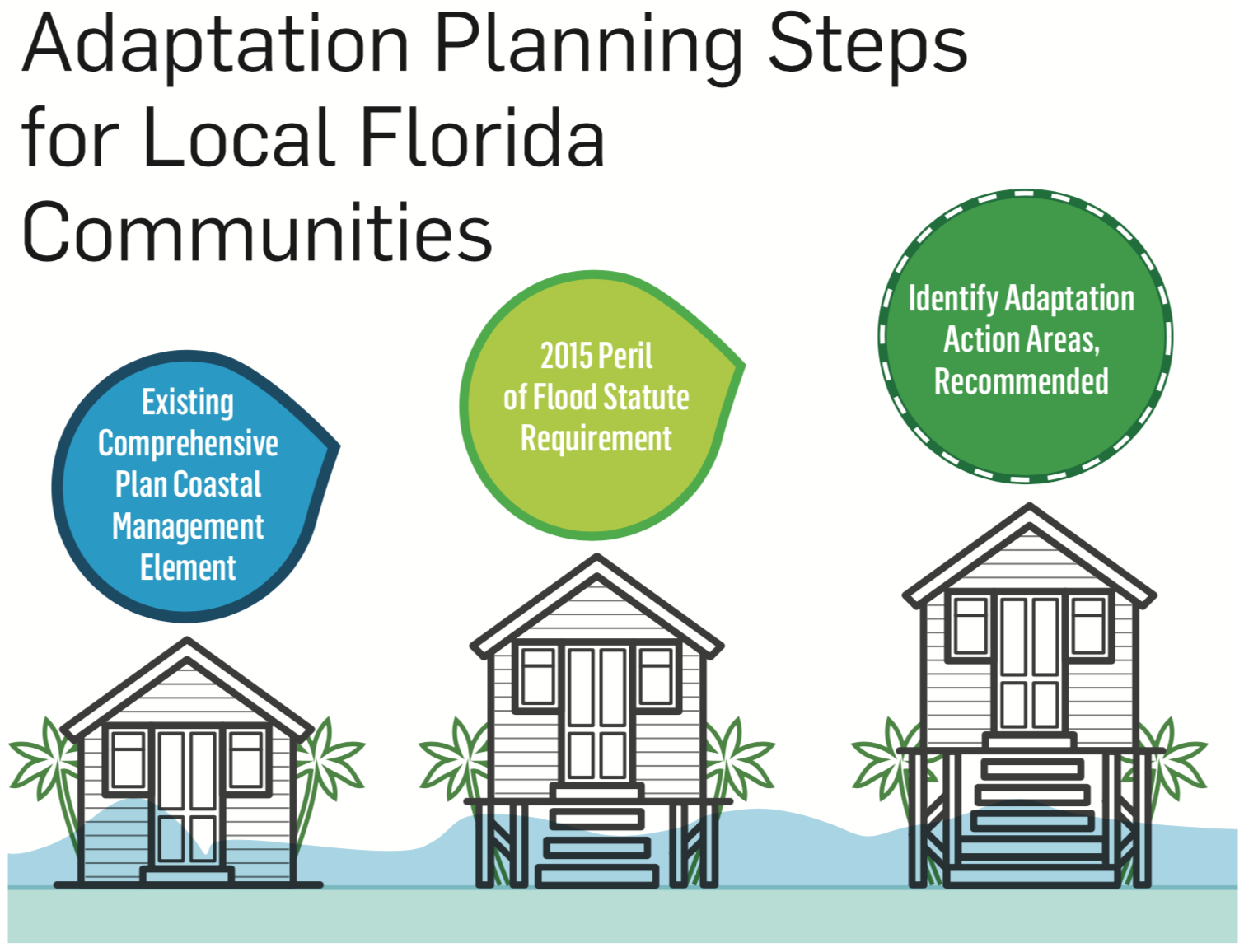 The guidebook focuses on four key steps to developing an adaptation plan: setting context, conducting a vulnerability assessment, identifying adaptation strategies, and developing implementation strategies.
Setting context involves surveying existing geographical, environmental, social, and infrastructure conditions to develop working knowledge among community members and other stakeholders that will be involved in later stages of adaptation planning. The guidebook includes recommendations and strategies for meaningful engagement throughout this process.
The vulnerability assessment process involves conducing an exposure analysis to determine areas potentially affected by sea-level rise, conducting a sensitivity analysis to determine who or what might be affected by that sea-level rise, and identifying focus areas where adaptation strategies should be prioritized. The guidebook identifies decision support tools to assist in these processes.
The adaptation strategies step involves assessing adaptive capacity, prioritizing adaptation needs, identifying adaptation strategies, and integrating into existing plans. Adaptation strategies are divided into four categories: protection, accommodation, retreat, and avoidance.
Finally, the implementation strategies step includes guidance on how to put adaptation strategies into action by integrating them into planning, budgeting, staffing, and other mechanisms.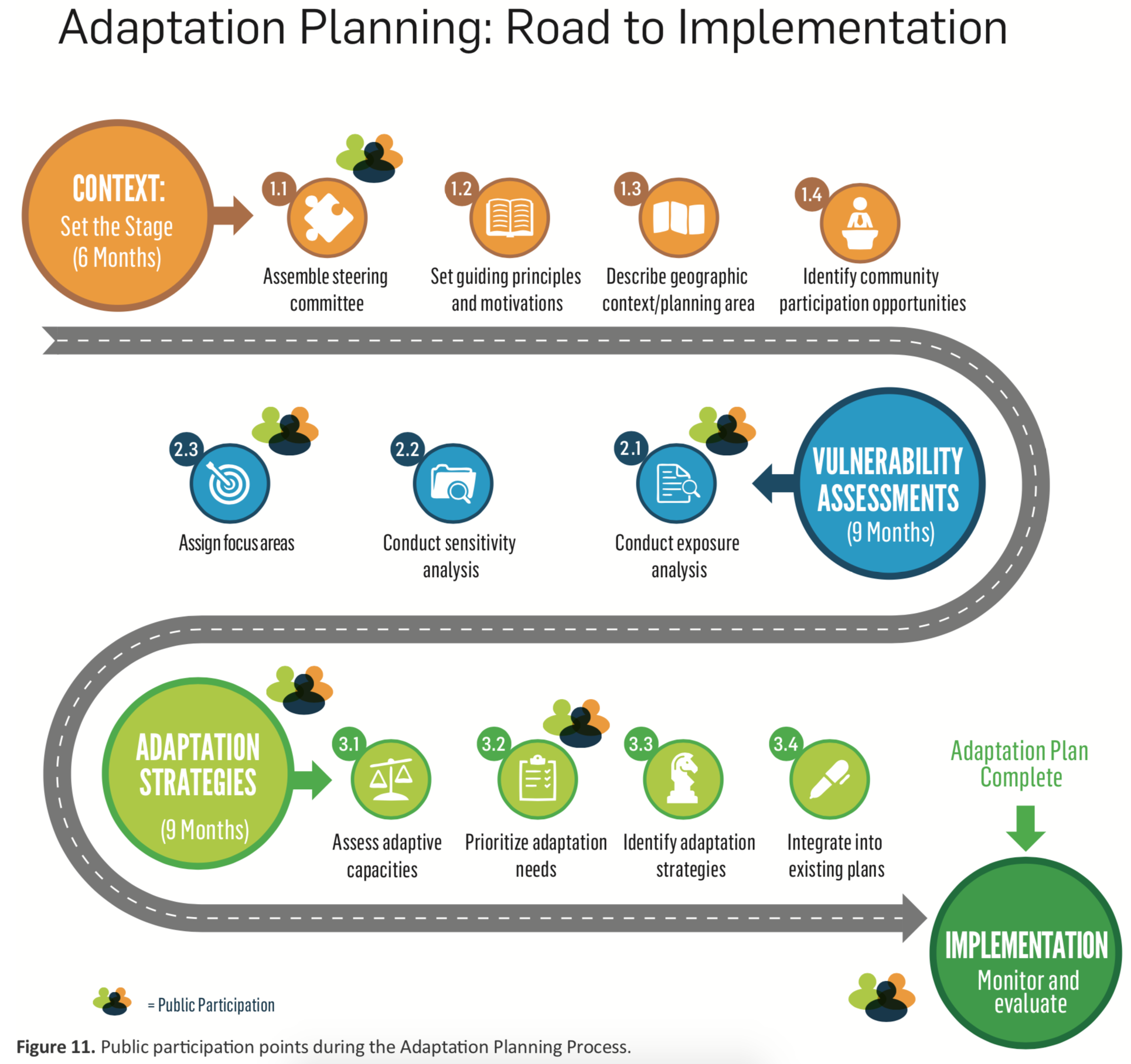 The guide also provides information in appendices to help address special considerations like preserving historic and cultural resources and natural resources as part of adaptation planning, economic valuation of adaptation planning, and the overlap of adaptation planning and the Community Rating System. It also provides an example adaptation plan and an example vulnerability assessment from two distinct Florida jurisdictions.
The guidebook was published in June 2018 as the final step culminating the five-year Community Resiliency Initiative, a partnership of the Department of Economic Opportunity and the Department of Environmental Protection to provide assistance and guidance to local governments on sea-level rise adaptation and resilience.
Publication Date: June 2018
Related Organizations:
Florida Department of Environmental Protection (DEP)
Sectors:
Resource Category:
Resource Types:
States Affected:
Impacts: