NOAA State Climate Summaries
The State Climate Summaries from NOAA's National Centers for Environmental Information consist of observed and projected climate change information for each U.S. state. The summaries describe assessment topics directly related to NOAA's mission, specifically, historical climate variations and trends, future climate model projections of climate conditions during the 21st century, and past and future conditions of sea level and coastal flooding.
Each state summary consists of key messages, and a narrative. The narrative has a description and graphics of the historical climate conditions in the state, as well as that of the climate conditions associated with projected future greenhouse gas emissions.
Some of the info graphics included per state may include a
Drought Severity Index;

projected change in seasonal precipitation;

observed number of extremely hot days,

observed number of very cold days and

extreme precipitation events.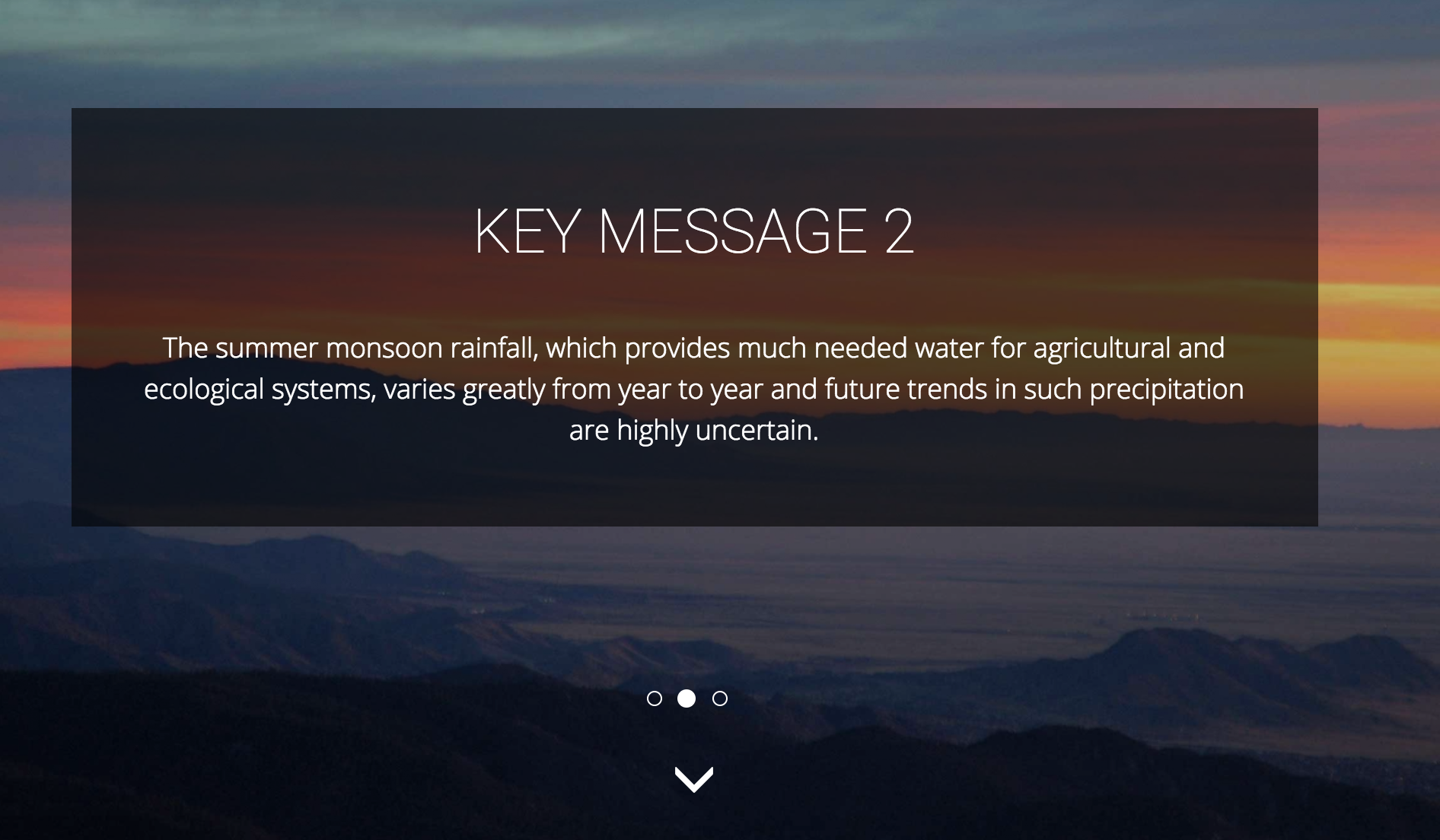 In order to maintain access to this website, we are linking this resource to an archived version of the website saved on January 21, 2017. The original link can be found here: https://statesummaries.ncics.org/
Publication Date: January 10, 2017
Related Organizations:
Resource Category: