Surging Seas Risk Finder
Climate Central's Surging Seas Risk Finder is an interactive sea level rise mapping and analysis toolkit which shows populations, infrastructure, and assets exposed to coastal flooding and sea level rise for every coastal state in the U.S. The Risk Finder includes interactive maps, tables and figures of results, risk timelines, downloadable data and local reports for cities, counties, states, and by zip code.
The Risk Finder incorporates the latest, high-resolution, high-accuracy lidar elevation data supplied by NOAA and assesses exposure of over 100 infrastructure and other elements - property value to hospitals to wastewater treatment plants. It provides the ability to compare risk across areas, including mapping layers of vulnerable populations.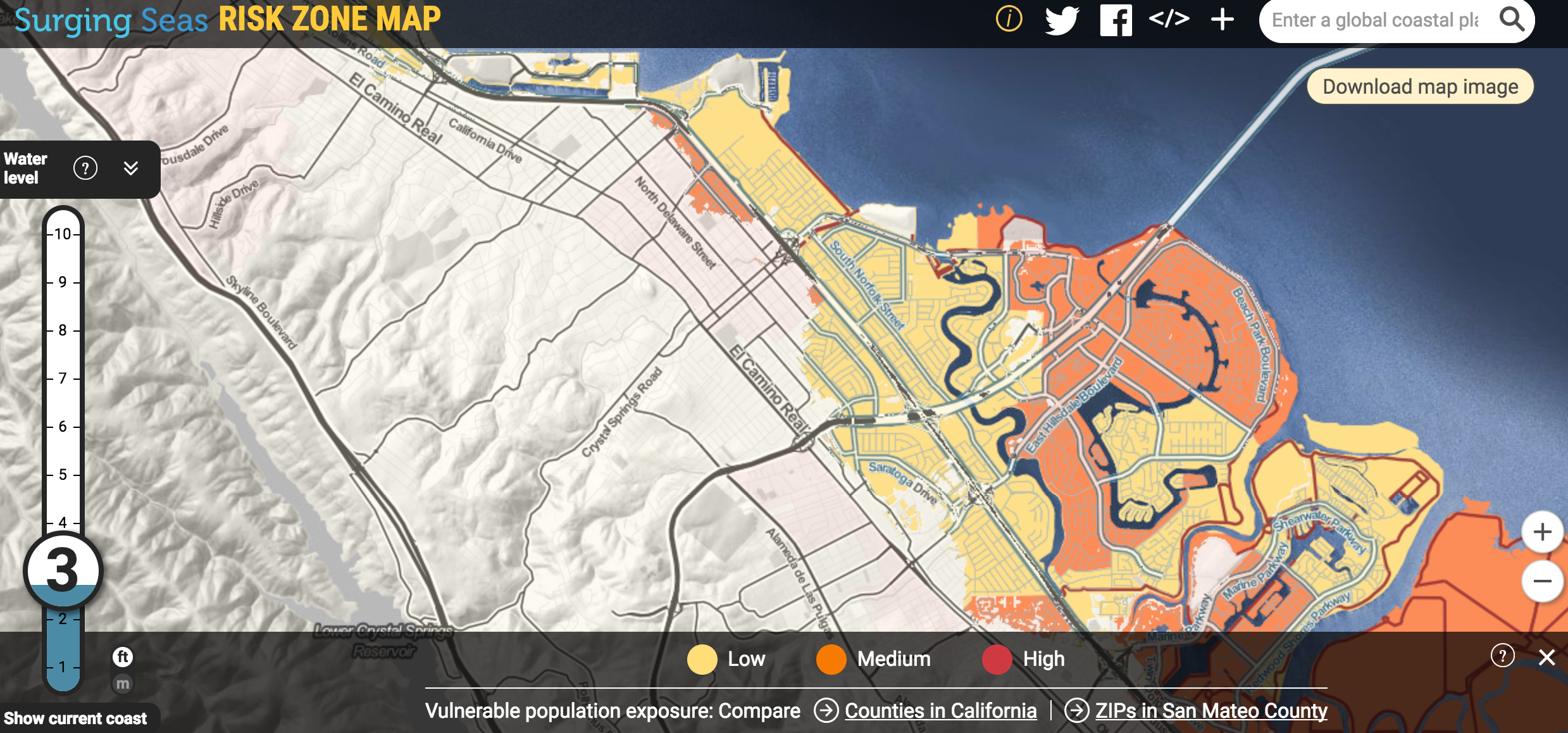 Climate Central's Surging Seas website showcases the Risk Finder, along with other interactive mapping tools for global localities, sea level rise fact sheets, state by state analysis and more.
Climate Central is an independent organization of leading scientists and journalists researching and reporting the facts about our changing climate and its impact on the American public.
Publication Date: April 2014
Author or Affiliated User:
Related Organizations:
Related Resources:
Sectors:
Resource Category:
Resource Types:
Mapping tool
Tool (general)
Impacts: