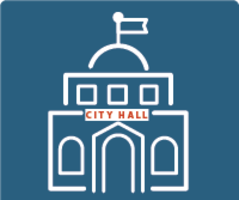 Local Government Professionals
The Local Government Professionals Portal is designed to help local officials in their efforts to prepare for the impacts of climate change. Users can find, rate, and share the adaptation resources that are aimed at and most useful to local government officials. It was developed in collaboration with the Urban Sustainability Directors Network (USDN) and features resources developed by USDN and its members.
READ MORE
Local government professionals are on the front lines of climate adaptation. They understand local circumstances and what types of solutions will provide the greatest resilience benefits for their constituents. However, to be effective, they need help finding resources that are tailored to a local audience; resources that take into account the specific challenges and strengths of local governance.
The local government professionals portal does just this. As cities, counties, and other local agencies make progress, this portal will share their successes by publishing their plans and policies, and the resources they used to get there. Members of this portal can identify the most useful resources by rating the best resources highly (4 ot 5 stars). They may also submit new resources that are not yet in the clearinghouse to ensure members have access to the most up-to-date and cutting-edge information. Finally, members may use the filtered lists to find resources targeted at specific climate change impacts, various steps in the adaptation process, or that address specific local adaptation questions.
SHOW LESS