A City With Global Goals Part I and Part II
From the New York City Mayor's Office for International Affairs, this report and info-graphics are designed to illustrate the connections between the United Nation's global Sustainable Development Goals (SDGs) established in 2015, and the visions, goals, initiatives and targets from New York City's 2015 sustainability plan "One New York: The Plan for a Just and Strong City (or OneNYC)." 
OneNYC addresses New York City's economic growth, sustainability, resiliency and social equity. In order to track progress toward meeting the goals defined in OneNYC, a set of 55 key quantitative indicators was developed that, when compared, parallel many SDGs.   
In September 2015 world leaders gathered at the United Nations to commit to end extreme poverty, fight inequality and injustice and mitigate climate change over the next 15 years. These global goals - Sustainable Development Goals - are universal and apply to all countries, including the United States. New York City's innovative long-term planning offers one example of how cities can contribute to achieving these targets.
Part I graphically displays the goals as listed in OneNYC adjacent similar objectives as defined by the SDGs.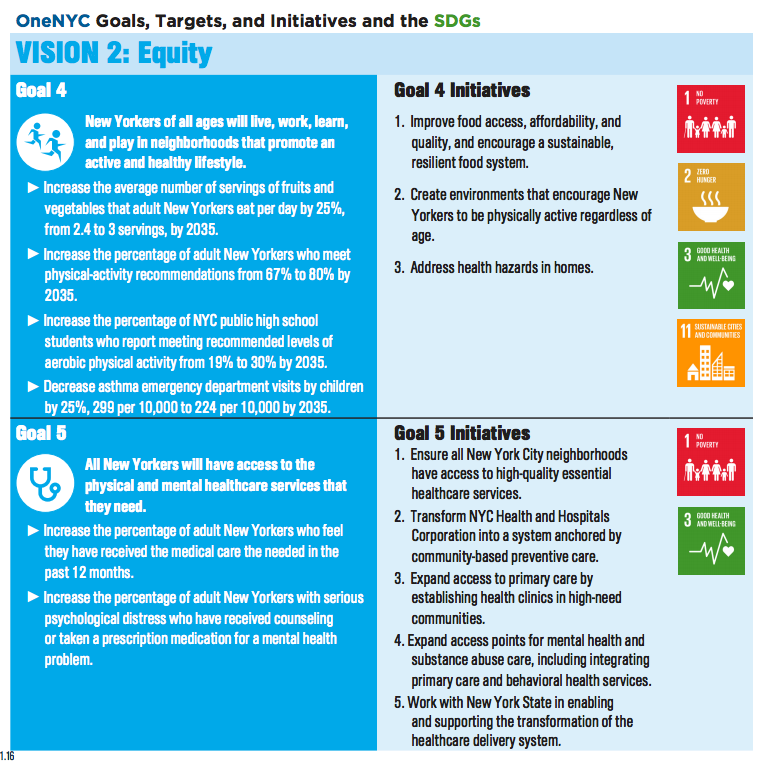 Part II details the Sustainable Development Goals 17 Goals and Targets.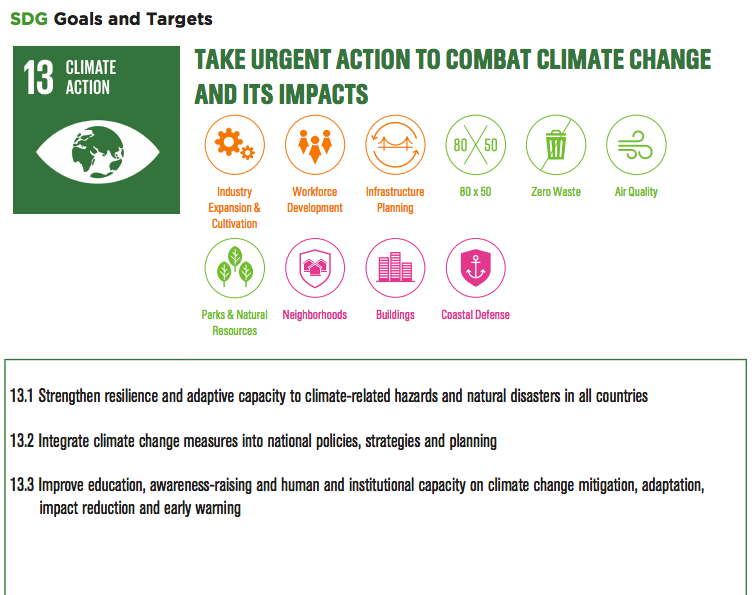 Publication Date: 2016
Related Organizations:
New York City Mayor's Office for International Affairs
Sectors:
Resource Category:
Resource Types:
States Affected: