Environmental Resilience Institute Toolkit
The Environmental Resilience Institute Toolkit (ERIT) is a publicly-accessible online tool designed primarily for communities of Indiana and midwestern states to assess, prepare for, and respond to "environmental change." ERIT has a special emphasis on Midwestern communities but includes resources for small to mid-sized communities in both rural and urban areas across the U.S. The toolkit includes case studies, adaptation strategies, adaptation planning tools, and potential funding sources.
ERIT provides hundreds of adaptation strategies categorized that can be tailored by chosen areas of interest - Air Quality, Ecosystem protection, Energy, Food and Agriculture, Policies and Planning, Public Health, Transportation, Waste Management and Water Management. 
Within each interest area, many strategic actions are made available and specified by topic.  For example, here's a view of the Adaptation Actions for Ecosystem Protection (that are often linked to external case studies and best practices):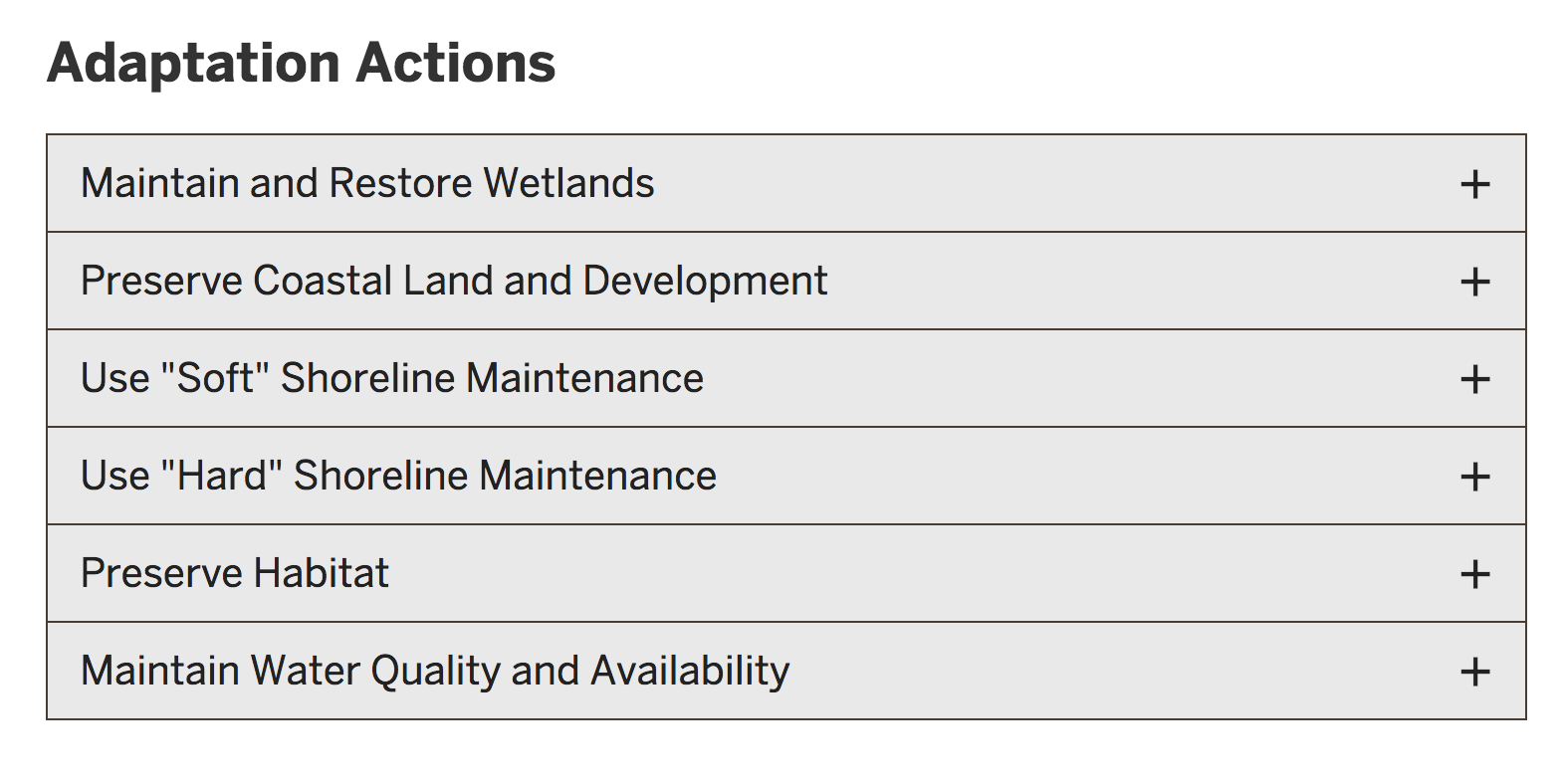 ERIT is based on the Environmental Protection Agency's Climate Change Adaptation Resource Center (ARC-X). The ARC-X system was designed to help all communities across the U.S. to prepare for and adapt to climate change impacts, while ERIT is tailored more specifically to the midwestern region - although it includes some nationwide regional impacts and resources also.
Publication Date: September 13, 2018
Related Organizations:
Indiana University Environmental Resilience Institute
Sectors:
Resource Category:
Resource Types:
States Affected: