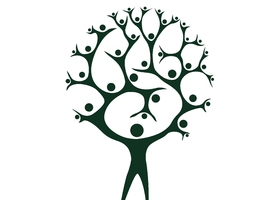 Regional Adaptation Collaboratives
Local governments are increasingly coordinating regionally to prepare for the impacts of climate change through regional climate adaptation collaboratives.  This network was designed to support members of regional collaboratives that participate in our Regional Collaboratives Forum (RCF). Resources relevant to regional collaboratives that are shared during RCF calls will be featured in this network.  
READ MORE
About the Regional Collaboratives Forum: The Regional Collaboratives Forum brings together regional climate collaboratives from across North America to interact, share lessons, and develop strategies for advancing adaptation work at a regional scale. Participating regions include the Puget Sound, Washington region; the North Coast, Sierra Nevada, Sacramento, Central Coast, Los Angeles, and San Diego regions in California; the Twin Cities, Minnesota region; the Greater Toronto, Canada region; the New Hampshire seacoast; the Greater Boston region; the Eastern Shore, Maryland;  Metropolitan Washington, DC region; and the Southeast Florida region. The RCF meets every other month over conference calls to discuss specific topics of interest that are prioritized and selected by the regions themselves. The mission of the RCF is to advance regional approaches to climate change, to foster nationwide peer learning and problem-solving among regional collaboratives, and to empower regional collaboratives to engage more effectively at state and national levels. The group is facilitated by the Georgetown Climate Center in partnership with the Local Government Commission, the Institute for Sustainable Communities, and the State of California Governor's Office of Planning and Research.
SHOW LESS
An Introduction to Regional Climate Collaboration
This page features resources on the development and organization of regional climate collaboratives, the current state of regional adaptation practice, insights into future directions for regional collaboration on climate change, and other tools and resources to facilitate planning and engagement for resilience at a regional scale.
Resource
January 19, 2017
The Georgetown Climate Center report, Lessons in Regional Resilience, documents lessons learned from regional climate collaboratives, which are bringing together local governments and other stakeholders to coordinate climate change initiatives at a regional level. This synthesis report shares lessons from each of the collaboratives in individual case studies, and offers insight to their goals, planning processes, and funding sources. The report is intended to help local governments consider models for coordinating at the regional level to facilitate planning and action to prepare for the impacts of climate change and draws on examples from six regional collaboratives from around the country.
Related Organizations: Georgetown Climate Center
Authors or Affiliated Users: Annie Bennett, Jessica Grannis
Resource Category: Law and Governance
See Resource Login to Add to My Resource List
Resource
July 2019
Developed by EPA and FEMA in partnership with the Metropolitan Transportation Commission and Association of Bay Area Governments in California, this toolkit provides a stepwise process for individual communities or coalitions of communities across a region to engage in partnership-building, planning, and other activities to build regional resilience. The goal of the toolkit is to facilitate the integration of various local planning processes, including hazard mitigation, climate adaptation, sustainability, and equity, into one overarching action plan for resilience that can result in improved implementation, funding, and measurement efforts for multiple hazards.
Related Organizations: U.S. Environmental Protection Agency (EPA), Federal Emergency Management Agency (FEMA), California Metropolitan Transportation Commission (MTC), Association of Bay Area Local Governments (ABAG)
Author or Affiliated User: Dana Brechwald
Resource Category: Planning
See Resource Login to Add to My Resource List
Resource
April 2019
Developed by the Institute for Sustainable Communities (ISC) in 2019, this report summarizes the findings of a survey of 15 Regional Climate Collaboratives (RCCs) that are supporting climate change action at the regional scale in the United States. RCCs are networks that coordinate adaptation (and sometimes mitigation) work across jurisdictional boundaries in municipal regions of the U. S. and often include local and state government representatives as well as nonprofit, academic, and private partners.
Related Organizations: Institute for Sustainable Communities
Authors or Affiliated Users: Steve Adams, Karina French
Resource Category: Solutions
See Resource Login to Add to My Resource List
Resource
February 5, 2016
The Institute for Sustainable Communities (ISC) is producing a guidance series on building regional climate resilience. This document explores strategies from 12 regional collaboratives to build or expand governance structures for regional climate action. The report details the benefits of regional governance; "promising practices" for building good governance; the various forms a regional collaborative can take; and how the goals, strategy, and stakeholders can determine the collaborative's structure and membership.
Related Organizations: Institute for Sustainable Communities
Author or Affiliated User: Michael McCormick
Resource Category: Law and Governance
See Resource Login to Add to My Resource List
Resource
From the Alliance of Regional Collaboratives for Climate Adaptation (ARCCA), the Regional Collaborative Toolkit provides a framework for forming a regional adaptation network; guidance for structuring a regional collaborative; and insights into effective governance mechanisms for engaging local, regional, state, and national stakeholders in adoption of new collaborative relationships.
Related Organizations: Alliance of Regional Collaboratives for Climate Adaptation (ARCCA), Local Government Commission (LGC)
Authors or Affiliated Users: Michael McCormick, Kif Scheuer, Julia Kim
Resource Category: Data and tools