Safeguarding California in Action: Climate Change Adaptation Examples from State Agencies
Safeguarding California in Action provides an overview of the state agency action case studies that were included in the Safeguarding California Plan - the state's climate change adaptation plan. This supplementary document provides 33 examples of actions funded by the state, that state agencies are implementing to make communities, infrastructure, services, and the natural environment more resilient to climate change. 
Each of the state agency action case studies in the document is labeled with one or more of 13 sector icons to indicate the focus of the projects and programs described.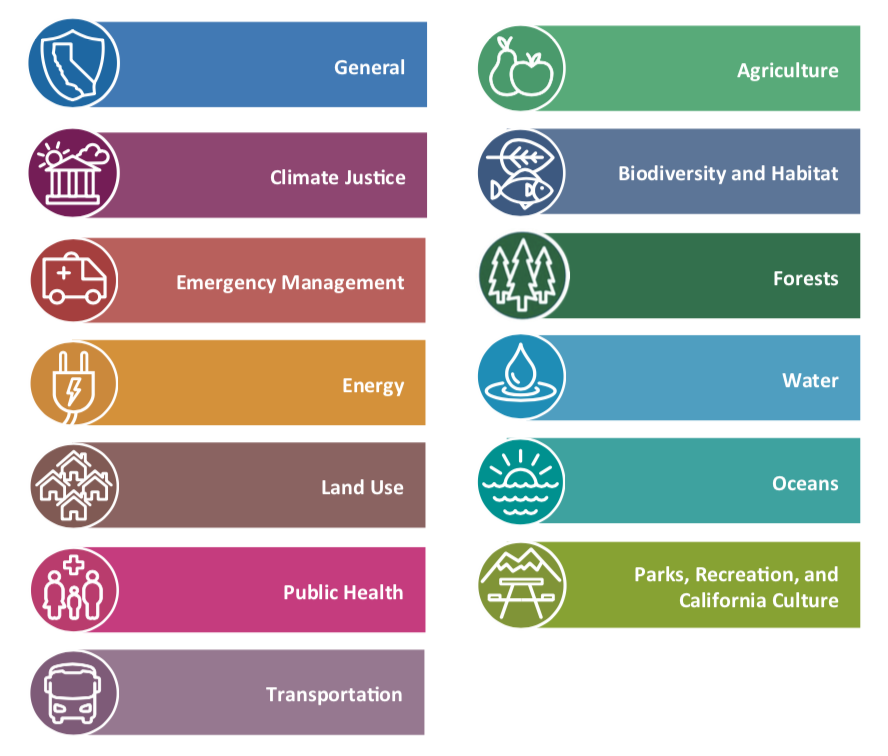 Some examples featured in the document include:
Publication Date: January 30, 2018
Related Organizations:
California Natural Resources Agency
Related Resources:
Sectors:
Fish and fisheries
Forestry
Information technology
Oceans
Wildlife
Resource Category:
Resource Types:
States Affected: