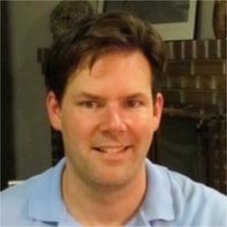 Highly Rated Resources
Chris Coil rated the following resources with four or five stars.
Resource
June 2011
The City of Lewes, Delaware, in conjunction with Delaware Sea Grant and ICLEI ‐ Local Governments for Sustainability, initiated the pilot project 'Mitigation and Adaptation to Natural Hazards and Climate Change - Planning and Building Resilient Coastal Communities' (Hazard Mitigation and Climate Adaptation Pilot Project). The overall goal of the project was to further the City's hazard mitigation work by incorporating climate change and adaptive responses. The project team developed this action plan that aims to improve community sustainability and resilience.
Related Organizations: Delaware Sea Grant, ICLEI - Local Governments for Sustainability
Resource Category: Planning
Resource
February 2009
From the Transportation Research Board of the National Academies, the objective of this research was to analyze the relationship of surface transportation to emissions of greenhouse gases and climate change, and review the implications of government mitigation strategies for transportation-system management. While this report focuses on mitigation efforts in the transportation sector, a chapter is included which identifies the need for adaptation measures.
Related Organizations: The National Academies, American Association of State Highway and Transportation Officials (AASHTO)
Authors or Affiliated Users: Cynthia J. Burbank, Parsons Brinckerhoff
Resource Category: Planning
Resource
October 31, 2011
The Adaptation Tool Kit explores 18 different land-use tools that can be used to preemptively respond to the threats posed by sea-level rise to both public and private coastal development and infrastructure, and strives to assist governments in determining which tools to employ to meet their unique socio-economic and political contexts.
Related Organizations: Harrison Institute, Georgetown Climate Center
Author or Affiliated User: Jessica Grannis
Resource Category: Planning
Resource
2008
Tucson, Arizona's Water Plan: 2000-2050 was issued by the City of Tucson's Water Department (Tucson Water) in 2004. In this 2008 update, the substantive issues and challenges to ensuring a secure water future remain largely the same (they are detailed in the 2004 Water Plan). However, the planning time frames within which to address these challenges have changed and are discussed in this update. This update also accounts for revised population projections that have since been developed, an increase in the city's Central Arizona Project allocation, and changed planning assumptions and priorities that evolved in the last three years.
Related Organizations: City of Tucson, Water Department, Tucson Water, City of Tucson, Arizona
Resource Category: Planning
Resource
May 2012
This brief reviews three approaches that communities are pursuing to adapt to climate change:
New Mexico's Active Water Resource Management program, which put rules into place that allow for temporary water use changes in real time in case of drought.
The Water Utility Climate Alliance (WUCA), which was founded by water managers concerned by a gap in climate assessment and adaptation science needed to support their decisions.
Colorado's Joint Front Range Climate Change Vulnerability Study, which brings together the state and water utilities to assess climate change's impact on local water availability.
Author or Affiliated User: Sarah Cottrell Propst
Resource Category: Solutions
Resource
October 2013
A five year effort by the California Department of Water Resources, the California Water Plan 2013 Update presents the status and trends of California's water-dependent natural resources; water supplies; and agricultural, urban, and environmental water demands for a range of plausible future scenarios. The California Water Plan also evaluates different combinations of regional and statewide resource management strategies to reduce water demand, increase water supply, reduce flood risk, improve water quality, and enhance environmental and resource stewardship.
Related Organizations: California Department of Water Resources
Resource Category: Planning
Resource
November 2013
This publication from EPA's Smart Growth Program examines climate resiliency planning and policy options for local governments in the metropolitan Washington area. The guide describes smart growth approaches that can reduce climate change-related risks to the land use, transportation, water, and buildings sectors. The report was developed as part of a technical assistance project that EPA conducted with the Metropolitan Washington Council of Governments.
Related Organizations: U.S. Environmental Protection Agency (EPA), Metropolitan Washington Council of Governments (MWCOG, COG)
Author or Affiliated User: Megan Susman
Resource Category: Planning
Resource
June 7, 2016
The San Francisco Bay Clean Water, Pollution Prevention and Habitat Restoration Measure (Measure AA) is a $12-per-year parcel tax for the San Francisco Bay area of California — which passed with over 70% support in all nine Bay Area counties on June 7, 2016.   The measure is anticipated to generate $500 million over 20 years — approximately $25 million annually for critical tidal marsh restoration projects around San Francisco Bay. Measure AA was the first parcel tax in the history of the state to be levied throughout an entire region encompassing multiple counties.
Related Organizations: San Francisco Bay Restoration Authority
Resource Category: Law and Governance
Resource
May 2008
This report summarizes analysis and actions that address New York City's drinking water delivery, storm water management, and waste water treatment systems. It presents the steps that the NYC Department of Environmental Protection (DEP) has taken over the last four years (2004-2008) to address climate change, including efforts to assess the impacts of climate change on NYC's water systems, and identifies opportunities for meaningful changes to water management. The report includes the findings and recommendations to date of DEP's Climate Change Program and Task Force and the immediate actions that the DEP has committed to undertaking to manage climate impacts.
Related Organizations: New York City Department of Environmental Protection, City of New York, New York
Resource Category: Planning
Resource
September 14, 2016
From the Georgetown Climate Center, the new Green Infrastructure Toolkit is a comprehensive guide presenting a wide array of best green infrastructure practices from cities across the country. The tool is integrated with this Adaptation Clearinghouse to showcase some of the best examples available, whether you are just getting started, scaling up, determining how to pay for green infrastructure, or working to ensure that local policies are integrated with climate equity and environmental justice efforts in the community.
Related Organizations: Georgetown Climate Center
Author or Affiliated User: Sara Hoverter
Resource Category: Solutions